If you're looking for a hydroponic gardening method that is easy to maintain and yields great results, then the Nutrient Film Technique (NFT) might be just what you need.
NFT is a popular hydroponic setup that uses a shallow stream of nutrient-rich water to nourish plants without the use of soil. This method allows plants to grow faster and produce higher yields compared to traditional soil-based methods.
To implement NFT, you will need some basic tools such as PVC pipes or channels, a pump, growing trays, and nutrient solution. The process works by circulating the nutrient solution through the channels while allowing plant roots to dangle into the stream of flowing water.
As the water flows past the roots, it delivers vital nutrients and oxygen required for healthy plant growth. With proper care and maintenance, your plants can thrive in an NFT system all year round.
KEY TAKEAWAY
What is Nutrient Film Technique?
The Nutrient Film Technique (NFT) is a hydroponic system that uses a thin film of nutrient-rich water flowing through channels to deliver nutrients to plant roots. It offers advantages such as efficient water and nutrient usage, improved oxygenation, and better nutrient absorption.
However, it also has downsides, including the risk of water-borne diseases and the need for regular maintenance. Overall, NFT is a popular choice for both novice and experienced growers, and various crops can thrive in this system.
How does the Nutrient Film Technique (NFT) work in hydroponic gardens?
You'll love how NFT works in your hydroponic garden – nutrient-rich water flows through a thin film over the roots of your plants, providing them with the perfect balance of nutrients and oxygen for optimal growth.
The system is simple but effective: a shallow channel or gutter is used to hold a constant flow of nutrient solution, which is then pumped up and recycled through the system.
Plants are placed in small pots or net cups that sit on top of this flowing film, allowing their roots to dangle down into the water below.
As the nutrient solution flows over the roots, it delivers all of the necessary minerals and trace elements needed for healthy plant growth.
This method is incredibly efficient since there's no need to constantly replace large amounts of water like other hydroponic systems require.
Additionally, because it allows for ample oxygenation around the roots, plants grown using NFT experience faster growth rates than those grown in soil-based gardens.
To implement NFT successfully in your hydroponic garden, you'll need several key tools and supplies including a good quality pump, PVC pipe or tubing to form channels that will hold your nutrient solution, net pots or containers to hold your plants above these channels (as well as appropriate growing media), and a pH meter and testing kit to ensure that your nutrient solution remains stable at an ideal range.
With these items in hand and some careful planning beforehand to determine proper placement of channels based on available space and sunlight exposure levels within your growing area – you're ready to start reaping all benefits offered by this highly effective gardening technique!
What are the tools needed for implementing the Nutrient Film Technique?
Honestly, who needs fancy gadgets and tools to grow plants? Just grab some old pipes and a water pump, and you're good to go.
The Nutrient Film Technique (NFT) is an easy-to-implement hydroponic system that requires simple materials. You'll need PVC pipes or gutters for the channels through which water flows, a submersible pump to circulate the nutrient solution, and net cups or pots for holding your plants. (1)
In addition to these basic components, you'll also need tubing and fittings to connect everything together. You may also want to invest in timers so that your pump turns on and off at specific intervals, as well as pH meters and nutrient test kits for monitoring your solution's balance.
However, these items are not strictly necessary; with just the basic components listed above, you can create a functional NFT system.
While it may seem simplistic at first glance, the Nutrient Film Technique has many advantages over other hydroponic systems. For example, it uses less water than systems like deep water culture because only a thin film of nutrient solution is constantly flowing over the plant roots. Additionally, because there is no growing medium involved (just air), pests like fungus gnats cannot take hold in an NFT system like they can in soil-based gardens.
These benefits make NFT an attractive option for home gardeners looking for an efficient way to grow their own food indoors or outdoors without relying on traditional soil-based methods.
What are the pros and cons of using the Nutrient Film Technique?
Using NFT has its advantages and disadvantages, so it's important to weigh them before deciding if this hydroponic system is right for you. Here are a few pros and cons to consider:
Pros:
Water efficiency: NFT uses less water than other hydroponic systems.
High yields: With the right conditions and care, NFT can produce high yields of plants in a small space.
Easy maintenance: The simple design of NFT means that it requires less maintenance than some other hydroponic systems.
Cons:
Risk of power outages: Since the plants rely on constant water flow, an interruption in power could be harmful or deadly to your crops.
Limited plant selection: Certain types of plants, such as those with large root systems or those that require more support, may not thrive in an NFT system.
Prone to disease: Because the roots are constantly exposed to nutrient-rich water, there is a higher risk of bacterial growth and disease.
Considering these factors can help you determine whether or not the nutrient film technique is suitable for your needs. (2)
In the next section, we'll discuss which plants are best suited for this type of hydroponic system.
Which plants are suitable for growing using the Nutrient Film Technique?
Growing plants with NFT requires careful selection of suitable crops, as some species like lettuce have been found to produce up to 30% higher yields compared to traditional soil-based methods. Other leafy greens such as spinach and kale also do well in the NFT system, along with herbs like basil and mint. However, larger plants with deeper root systems may not be ideal for this setup.
One factor to consider when choosing plants for NFT is their ability to withstand waterlogging. Since the roots are constantly submerged in a thin film of nutrient solution, it's important that the plant can tolerate high levels of moisture without developing root rot or other diseases. Additionally, plants that require a lot of support or staking may not be practical for NFT since they don't have a solid growing medium to anchor themselves in.
Overall, selecting the right crops for NFT is essential for achieving optimal results. By choosing plants that are well-suited for this type of hydroponic setup, you'll be able to maximize your yield while minimizing potential problems associated with waterlogging or insufficient support.
So, how does the nutrient film technique compare to other hydroponic setups like DWC? Let's explore this further in the next section.
How does the Nutrient Film Technique compare to other hydroponic setups like DWC?
Let's explore how NFT stacks up against other hydroponic methods like DWC. When it comes to comparing the two, there are a few notable differences between them.
Firstly, in a DWC setup, plants are grown in containers filled with nutrient-rich water. Conversely, in an NFT system, plants sit on a sloping tray that is constantly flooded with nutrient solution.
One of the advantages of using NFT over DWC is that it requires less water and nutrients to grow plants successfully. This is because the amount of water required for an NFT system can be recirculated back into the reservoir after use – whereas in a DWC system, all of the water must be replaced every few weeks due to nutrient depletion and algae growth.
Additionally, NFT systems can be more efficient with space usage since they require fewer resources overall. However, one potential disadvantage of using NFT over DWC is that it may not be suitable for growing certain types of plants such as those with large root systems or high nutrient requirements.
In contrast, DWC systems allow for greater control over what nutrients are available to each plant since they are grown individually in their own containers. Therefore, when deciding which hydroponic method to use for your garden or farm operation, it's important to consider what type(s) of crops you'll be growing and which method would work best for them.
Moving on from this discussion about how NFT compares to other hydroponic setups like DWC – let's talk about what advantages and disadvantages come along with using NFT specifically within aquaponics systems!
What are the advantages and disadvantages of NFT in aquaponics?
Now that you have an understanding of how NFT compares to other hydroponic setups, let's explore its advantages and disadvantages in aquaponics.
One advantage is the simplicity of the system, which makes it easy to set up and maintain. The shallow stream of nutrient-rich water flowing over the roots leads to efficient nutrient uptake and oxygenation, promoting healthy plant growth.
However, one disadvantage is that NFT may not be suitable for certain types of plants with larger root systems, as they may clog the narrow channels. Additionally, since the water flow relies on gravity, there is a risk of uneven distribution if the slope is not consistent throughout the system. This can lead to some plants receiving more nutrients than others.
Moving forward, it's important to consider these factors when deciding if NFT is right for your aquaponic setup.
In our next section, we'll delve into what components make up an NFT system and how they work together to provide optimal growing conditions for your plants.
What are the components of an NFT system?
To build an NFT system, you'll need a pump to circulate water through the channels, a reservoir for holding the water, and tubing to connect all the components. The pump is responsible for moving nutrient-rich water from the reservoir up to the top of each channel. Once there, gravity takes over and allows the water to flow down through the channel, providing nutrients and oxygen to plants as it goes.
The tubing used in an NFT system is typically made of PVC or another durable material that can withstand exposure to water and nutrients. The tubes are connected in a loop that runs from the reservoir up into each channel before returning back down again. This loop ensures that all plants receive equal amounts of nutrients and oxygen throughout their growth cycle.
Other components that may be necessary include a timer for controlling when the pump turns on and off, as well as pH testing equipment to ensure that nutrient levels remain optimal for plant growth.
With these basic components in place, you'll be well on your way towards building your own successful NFT hydroponic system.
Now that you know what components are needed for an NFT system, it's time to learn how you can set one up yourself.
How can you set up a Nutrient Film Technique (NFT) hydroponic system?
Creating a compact and cost-effective Nutrient Film Technique (NFT) hydroponic system can be achieved by carefully choosing the right components.
First, you'll need a nutrient reservoir to hold the nutrient solution. This tank should be large enough to provide sufficient nutrients for your plants, but not too big that it takes up too much space.
The nutrient pump is responsible for pumping the nutrient solution from the reservoir to the channels where your plants will grow.
Next, you'll need NFT channels where your plants will grow. These channels can be made of PVC or other materials that don't leach harmful chemicals into the water. It's important that these channels are sloped at a slight angle to allow for proper drainage and oxygenation of plant roots.
Lastly, you'll need a timer to control when the pump turns on and off. This ensures that your plants receive consistent amounts of nutrients throughout the day without over-saturating their roots with water.
By setting up this system correctly, you can enjoy fresh produce all year round without having to worry about soil-borne diseases or pests affecting your crops.
Setting up an NFT hydroponic system requires careful consideration of its various components such as a nutrient reservoir, pump, NFT channels, and timer. Once set up correctly, this system provides an efficient way of growing fresh produce in limited space while reducing water usage and eliminating soil-borne diseases and pests' risks.
With some research and planning beforehand, creating an effective NFT hydroponic system is achievable even for beginners in hydroponics gardening.
Conclusion
Congratulations, you've made it to the end of this informative article on the Nutrient Film Technique!
Now that you have all the information you need to set up your own NFT hydroponic system, let's take a moment to reflect on this revolutionary technology.
First off, who needs soil anyways? The Nutrient Film Technique allows you to grow plants without any dirt at all! Why bother with messy, unpredictable soil when you can have complete control over your plant's nutrients and environment?
Plus, who has time for weeding or dealing with pesky insects when you can just sit back and watch your plants thrive in their sleek NFT channels?
But wait, there's more! With NFT, not only do you get to experience the joys of soil-free gardening, but also the thrill of constantly monitoring pH levels and nutrient solutions. Who wouldn't want to spend their free time adjusting pumps and checking EC values?
And don't forget about the heart-pumping excitement of troubleshooting leaks and clogs in your system.
So go ahead and dive headfirst into the world of NFT hydroponics. Who needs simplicity or ease when you can have technical challenges galore? Happy growing (or should we say tinkering?)!
References
https://www.advancednutrients.com/articles/nft-nutrients-other-equipment-you-will-need/
https://www.trees.com/gardening-and-landscaping/nutrient-film-technique
If you're looking for a highly efficient way to grow leafy greens, then Nutrient Film Technique (NFT) might be just what you need. Did you know that NFT is considered one of the most popular hydroponic systems in the world? That's because it allows growers to produce an abundance of high-quality vegetables with minimal space,…
Continue Reading Why Nutrient Film Technique Is Ideal For Leafy Greens
If you're new to hydroponics and looking for a beginner's guide to nutrient film technique (NFT), you've come to the right place. NFT is a popular hydroponic system that involves growing plants in shallow channels while continuously circulating nutrient-rich water around their roots. This allows plants to absorb nutrients more efficiently than traditional soil-based gardening…
Continue Reading Beginner's Nutrient Film Technique Guide: Get Started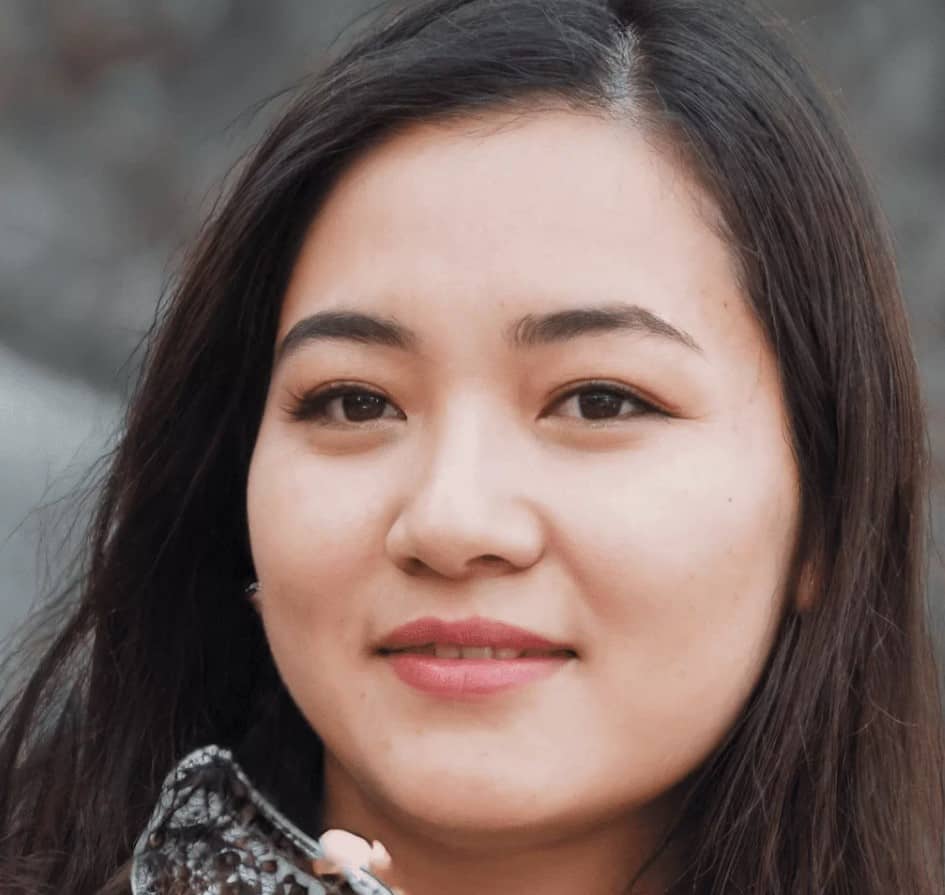 Crystal Erickson is an agriculture enthusiast and writer with a passion for sustainable farming practices and community development. Growing up on a family farm in rural Iowa, Crystal developed a love for the land and a deep appreciation for the hard work and dedication required to make a farm successful.
After completing a degree in Agriculture and Environmental Science from Iowa State University, Crystal began her career as an agricultural journalist, covering stories and issues related to modern farming practices, crop management, and livestock production. She quickly established herself as a respected voice in the industry, known for her insightful reporting and thoughtful analysis.
Over the years, Crystal has written for a variety of publications, including Farm Journal, Successful Farming, and Modern Farmer, as well as contributing to several academic journals focused on sustainable agriculture and community development. Her work has been recognized with numerous awards, including the Iowa Farm Bureau's Young Farmer Achievement Award and the National Association of Farm Broadcasting's Farm Broadcaster of the Year.