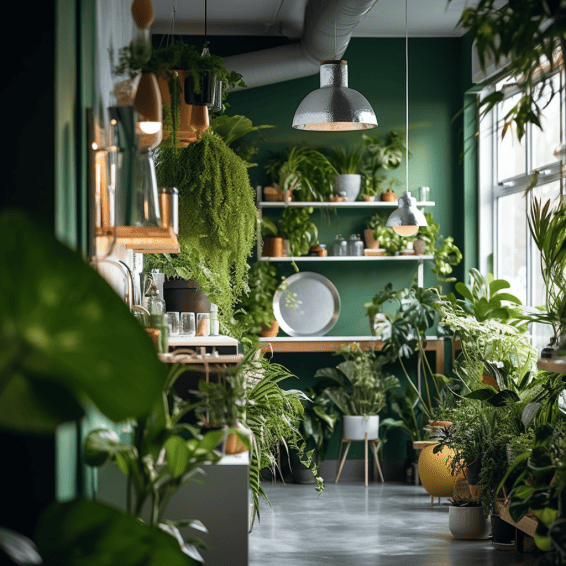 As someone who has grown a variety of herbs and vegetables hydroponically in my small apartment balcony, I know the joy of having a home garden even without outdoor space.
Believe it or not, you can cultivate an indoor garden right on your kitchen counter or patio using hydroponics. 
Though hydroponics may sound complex, it is fairly straightforward once you understand the basic principles.
I have grown tons of herbs, lettuces, and even strawberries in my own hydroponic system.
The secret is using a nutrient-rich water solution instead of soil.
You'll be surprised what you can grow without dirt.
However, before you start your first hydroponic venture, there are a few key things you need to know in order to succeed without issues.
This comprehensive guide covers everything beginners need to know to start their hydroponic gardening journey.
KEY TAKEAWAY
Why should you care about hydroponics for beginners?
Hydroponics for Beginners is a comprehensive guide that provides the necessary knowledge and tools to start growing plants without soil.
From understanding the basics of hydroponics to setting up different systems, this guide empowers beginners to embark on their hydroponic gardening journey.
How does hydroponics work and what makes it different from traditional gardening?
You might be wondering, "How do you grow plants without soil?" Well, with hydroponics (1), you'll be using nutrient-rich water to nourish your plants instead of traditional dirt-filled pots.
Through simple, step-by-step explanations of hydroponics basics, different systems, and equipment requirements, anyone can embark on growing plants with hydroponics.
Growing plants without soil may sound strange. But hydroponics farmers do it all the time! With the right nutrients and water, plants thrive.
First, you need to understand how plant roots take what they need. In soil, roots pull water and nutrients from the dirt. With hydroponics, roots get resources straight from the water.
Plants suspend in water inside containers. This water holds just the right blend of nitrogen, phosphorus, potassium, and other minerals. Roots soak it all up through their walls.
There are a few popular hydroponic methods. The nutrient film technique bubbles nutrients over shallow roots. 
Ebb and flow floods roots briefly, then drains away. Deep water culture suspends plants in holes above nutrient-rich water.
No matter the approach, growing hydroponically means using less space. Instead of large pots, plants stand or hang vertically on frames.
Since water constantly circulates, over- and under-watering aren't worries like with soil.
Through many nutrient solution formulations and pH level experiments growing lettuce, tomatoes and peppers on my balcony hydroponic garden, I have learned that proper nutrient ratios tailored to each plant variety leads to optimal growth and yield.
With 14 hours of grow lights each day, my greenery thrived all winter long.
With the right growing medium, air pump, and consistent care, your hydroponic system allows year-round plant production.
Give it a try – growing without dirt is easier than it seems!
What are the essential elements that plants need to grow in a hydroponic system?
To ensure optimal growth in a hydroponic system, it's crucial to provide plants with a balanced mix of essential elements (2). Here are the five key nutrients that plants need to thrive:
Nitrogen (N): This nutrient is responsible for plant growth and foliage development, which makes it an essential component of any hydroponic system.
Phosphorus (P): Plants use phosphorus to grow strong roots and stems. Without enough phosphorus, they may become stunted or fail to mature properly.
Potassium (K): Potassium helps regulate water balance in plant cells and promotes overall plant health. It also plays a role in disease resistance and stress tolerance.
Calcium (Ca): Calcium is important for strong cell walls and healthy root development. It also helps prevent blossom end rot in tomatoes and other fruits.
Magnesium (Mg): Magnesium is necessary for photosynthesis, as it's an integral part of chlorophyll molecules.
In addition to these five macronutrients, plants also require several micronutrients like iron, zinc, manganese, copper, boron, and molybdenum in smaller quantities.
By providing these essential elements in the right proportions through your hydroponic solution, you can create an environment where plants can flourish without soil.
Next up: what are the different types of hydroponic systems and how do they differ from each other?
What are the different types of hydroponic systems and how do they differ from each other?
Based on my experience trying different hydroponic systems over the past few years in my home, ranging from windowsill tanks to a larger multi-tray system, I will outline the 6 main system types and their best applications.
Deep Water Culture
DWC is ideal for herbs, peppers and greens. Plants suspend over buckets, roots dipping in nutrient solution. Airstones ensure oxygen delivery for healthy growth.
Nutrient Film Technique
NFT pumps nutrient water through shallow channels where plant roots receive perfect moisture. Channels help newbies monitor root health and control pest issues.
Ebb and Flow
Also called flood and drain, this set-up floods trays filled with rocks, clay pellets or coconut coir with nutrients at scheduled intervals before letting water drain away. Three tomatoes flourished using this low-cost system on my patio!
Aeroponics
Using PVC pipes instead of media, aeroponics mists roots for five minutes each hour. Though complex, this space-saving method fuels rapid plant production.
Drip Irrigation
Tubing delivers small amounts of food to each plant on demand. Make your own low-pressure delivery system using repurposed juice bottles as do-it-yourself beginners.
Wick System
With little more than felt, yarn or rope as wicking fibers in nutrient pots below plants, capillary action lifts water and minerals upwards. Perfect for windowsills!
With the right grow lights, timers, pumps and supplies, any system allows growing fast, fresher harvests indoors year-round. Try a technique – adapting is easy if it's not quite right for your space.
What materials and equipment do you need to set up a hydroponic garden?
Before sowing that first seed, gather the gear for success. Whether building your own or buying prebuilt, a standard setup includes reservoirs, tubing, and lights.
Containers and Reservoirs
Storage bins, plastic buckets or specialized tanks work well as places for nutrient solutions. Look for clean containers large enough for your plant numbers. Drill holes to run tubing in and out.
Pumps and Tubing
An air pump with airline and stones supplies vital oxygen to roots. Tubing transfers water throughout. Barbs help join tubes to containers and fixtures securely.
Growing Medium
Coco coir, rockwool cubes or felt make excellent courses for roots to spread. Place media into net pots suspended above water. Pots should sit stably yet easily lift out.
Lighting
Most beginner greens thrive near a south-facing window. If indoor, LED grow lights mimic the sun's spectrum. Place lamps a few inches above plants.
Nutrients and Tools
Grab a bottle of all-purpose hydroponic food. pH test strips and a meter keep the mix just right for absorption. Clippers prunes as plants grow stocky.
With patience and TLC, your system will flourish. I started small on a deck but now have shelves indoors providing parsley, basil and more year-round using these simple supplies. Give it a shot – growing is easier than ever with hydro!
How can you start hydroponic gardening using the wick system?
Wick systems provide plants just what they need using only water and fibers. Let me show you how it's done!
First, pick a container like a bin or bucket. Drill holes near the top and bottom for wicks. Add your growing medium – I recommend coir for its moisture-holding abilities.
Next, snip cotton fibers a few inches longer than the container depth. Insert one end into nutrient solution filling the bottom.
Thread the other end up through the medium. Repeat with a second wick for insurance.
With wicks in place, top off water in the container. I mix a ratio of one part organic fertilizer to five parts water, but newcomers can start with simple tap. Check liquid levels daily to ensure wicks stay damp.
With just sunlight or a grow light above, your wick system cultivates all kinds of crops. I've enjoyed buttercrunch lettuce, swiss chard, and more using this low-effort method. As long as wicks ferry moisture, roots stay fed.
Once fundamentals are clear, you'll itch to experiment. Wicks foster growth of everything from herbs to tomatoes with little muss or fuss. Give it a try – growing is simpler than you may have thought!
What is the nutrient film technique and how can you implement it in your hydroponic setup?
The nutrient film technique is a fun way to foster fast-growing plants. Using NFT, roots receive perfect moisture from a flowing water stream.
To set it up, lay channels made of PVC pipes or wood across supports at a slight downward slope.
Drill holes near the top for net pots. Place plants inside the channels, roots hanging below pots into spray from flowing solutions.
Build a reservoir system to feed channels. Place a submersible pump hooked to a timer that pushes exact nutrient mixes up pipes on the regular.
Formula flows through like a thin seam, constantly bringing dissolved sustenance straight to feeder roots.
Me, I ran three wiggly channels loaded with lettuce, herbs and tomatoes all winter in my sunroom.
Since roots never sat dunked, yet always received perfect moisture from the glide of fluid beneath, my veggies thrived! Rot risks are low compared to stagnant methods.
NFT takes some construction but grants tight control over what your plant pals obtain.
With a little trial, even novice gardeners can host fresh salads indoors year-round employing its efficient, reproducible designs. Give it a go!
What are the advantages and benefits of hydroponics over traditional soil-based farming?
Hydroponics hamstrings dirt dilemmas with stellar solutions. While soil gardens fight weather and pests, this indoor method maintains maximal production year-round!
Lacking thick earth bounds, hydroponic roots expand swiftly. Plus, plants absorb exact nutritious mixes than soil's hit-or-miss feedings. My NFT setup's constant currents boosted basil, peppers to double normal sizes!
Soil sucks moisture, but weightless water here refreshes rapidroot rapidly. Recirculating reservoirs reuse daily 95% of this precious resource. My drip system grows supersized strawberries on a sprinkler's worth.
Dirty acreage demands digging drainage and ditches. Wallmounted À la carte hydro setups use smaller spaces more smartly. Suspending roots airstreams carbon dioxide too for lush growth practically anywhere!
Planning avoids issues. Check solution every morn; tweaking pH prevents problem. Adding Beneficial bacteria to reservoirs keeps mycoplasma away. So ditch dirt-its downsides, and float your garden indoors with hydro!
What are some common issues and challenges that beginners may face when starting with hydroponic gardening?
Any farmer hits snags now and then. With hydroponics, sticking problems out paves the path to prize produce!
Nutrient amounts can fuss plants until you finding their preferences. Experimenting taught me romaine adores low potassium while peppers perform on plenty. Constant testing saves from over or under-feeding.
Pests pose a frequent flub as predators miss hydro setups. My tomato plants once fell prey to aphids until benevolent bugs arrived. Now ladybugs live rent-free, gobbling pests that intrude my grow chamber.
Algae blooms where excessive sunlight strikes reservoirs. I curb this by blackening tank sides or stocking with tilapia that snack algae all day. Clean tanks weekly too.
Once understanding each pitfall's cause, fixes form naturally. Talk with other hydro-heads also invaluable advice. With some stumbles and steady solving, before flowering time, your thumb turns increasingly green!
Conclusion
Alright friends, we've come to the close of our hydroponics lesson! By now you know there's more than one way to grow plants indoors.
Whether opting for wicking basics or next-level nutrient film, finding the fit for your space sets you up splendidly.
Now don't fret if not everything clicks at first. Even I had to fumble solutions sorting nutrient needs or nasty invaders.
With patience plus play, you'll solve puzzles in no time. Talk with other hydro heads too – their brainpower betters all of our crops!
Never doubt your ability to triumph tremendously. While dirt gardening relies on chance rains, your hydroponic endeavors earn extremely exciting everything-on-demand ability. Year-round yields mean fresh feasts every day!
So what are you waiting for – start sprinkling those seeds! Your green thumb awaits chance to blossom beautifully.
And should dilemmas come, remember just to keep calm currents of thought flowing. Together, sure as sun up, we'll steer any bumps smoothly back to bounty. Happy growing!
Frequently Asked Questions
Can hydroponics be done on a small scale at home?
Can hydroponics be done on a small scale at home? You betcha! It may sound fancy, but hydroponics is just a fancy way of growing plants without soil. Instead, plants are grown in water that is rich in all the nutrients they need to thrive.
And the best part? You can do it right in the comfort of your own home, even if you don't have a big backyard. No need to get your hands dirty in the soil, just let the water do the work!
What are the advantages of hydroponics over traditional soil-based gardening?
So what are the advantages of hydroponics over traditional soil-based gardening, you ask? Well, let me break it down for you.
First off, hydroponics allows for better control over the plant's environment. You can adjust the water, light, and nutrients to exactly what your plants need, like a personal chef preparing a tailored meal.
This means your plants will grow faster and produce more bountiful harvests. Plus, since there's no soil involved, you don't have to worry about pesky weeds or soil-borne diseases ruining your garden party.
Another perk of hydroponics is that it saves water. Yep, you heard me right. In a hydroponic system, water is recirculated, meaning it's reused over and over again. This is like hitting two birds with one stone – you're saving water and giving your plants a constant supply of hydration.
Plus, since the water is in a controlled system, there's less water wastage through evaporation or runoff. It's like having a leak-proof water bottle for your plants!
Now, before you dive headfirst into hydroponics, here are a few tips for you. Start small and simple, like growing herbs or lettuce.
They're easy to grow and will give you a taste of the hydroponic life. Invest in a good nutrient solution specifically designed for hydroponics, so you can give your plants the VIP treatment they deserve.
And don't forget to do your research and learn about different types of hydroponic systems, like nutrient film technique or deep water culture, to find the one that suits your green thumb.
So there you have it, hydroponics can be your ticket to growing a thriving garden right at home. With better control over your plant's environment, water-saving benefits, and the ability to grow plants without soil, hydroponics is like a magic trick for your garden.
So grab your watering can (or rather, your water reservoir), and get ready to take your gardening game to new heights with hydroponics!
How often should nutrient solutions be replenished in a hydroponic system?
How often should you refill the nutrient solution in your hydroponic system? Well, think of it like filling up your gas tank in a car. Just like you need to refill your gas tank when it's running low, you should replenish your nutrient solution when it's running low in your hydroponic system.
But how do you know when it's running low? One handy tip is to keep an eye on the water level and check the electrical conductivity (EC) and pH levels regularly. If the EC levels start to drop or the pH levels become unstable, it's a good indication that the nutrient solution needs to be replenished.
Generally, it is recommended to change and replenish the nutrient solution every 1-2 weeks to ensure optimal plant growth and nutrient uptake.
Are there specific plants that are better suited for hydroponic cultivation?
Now, let's talk about which plants are best suited for hydroponic cultivation. Hydroponics is like a buffet for plants, offering them all the nutrients they need right at their fingertips. However, some plants are more suited to this nutrient-rich feast than others. Leafy greens like lettuce, spinach, and kale are excellent candidates for hydroponic cultivation.
They have shallow root systems and can be grown in a variety of hydroponic systems such as nutrient film technique (NFT) or deep water culture (DWC). Herbs like basil, mint, and cilantro also thrive in hydroponic setups, providing you with fresh flavors all year round.
Additionally, vine crops like tomatoes, cucumbers, and peppers can be successfully grown in larger hydroponic systems with proper support structures. Remember, each plant has its own preferences, so do some research on the specific requirements of the plants you want to grow hydroponically to ensure success.
In conclusion, keeping a close eye on your nutrient solution is crucial for the health and growth of your hydroponic plants. Refill the solution when EC and pH levels become unstable or every 1-2 weeks as a general guideline.
How does hydroponics work?
Hydroponics is a method of growing plants without soil. Instead, plants are suspended over a water and nutrient solution reservoir. The roots are submerged or sprayed with the solution, allowing the plants to absorb the nutrients they need.
What is the best growing medium for hydroponics?
Grow mediums like rock wool, expanded clay pellets, and peat moss are commonly used as they allow for good drainage and aeration of roots. Rock wool works best for most applications as it is pH neutral and reusable.
Can I use tap water for hydroponics?
Yes, tap water can be used for hydroponics as long as it is free of chlorine. You will need to allow the chlorinated tap water to sit exposed to air for at least 24 hours to allow the chlorine to off-gas before using. Using a dechlorinator product is another option.
Which hydroponic system is easiest for beginners?
The deep water culture (DWC) hydroponics system is one of the most simple and inexpensive for beginners. Plants are grown in net cups with their roots submerged in a reservoir of water and nutrient solution. An air stone and pump are used to oxygenate the water.
How often should I change the reservoir water?
Most hydroponic vegetable farmers change 25% of their reservoir water once a week in active hydroponic systems. Passive systems like the wick system require less frequent water changes since water is not actively being pumped through the system.
What's the best way to start vegetable seeds in hydroponics?
Many beginners find success starting seeds in rock wool cubes or expanded clay pebbles. The growing medium holds enough water for the seedling but drains well so young root systems aren't soggy. Place the seeded cube or pebble in a net cup fitted inside a grow tray.
As for plant selection, leafy greens, herbs, and vine crops are great choices for hydroponic cultivation. Happy hydroponic gardening, and may your plants grow like weeds (but the good kind)!
References
https://miraclegro.com/en-us/gardening-101/what-is-hydroponic-gardening.html#:~:text=In%20a%20traditional%20garden%2C%20plant,big%20and%20beautiful%20very%20quickly.
https://extension.psu.edu/hydroponics-systems-and-principles-of-plant-nutrition-essential-nutrients-function-deficiency-and-excess#:~:text=Macronutrients%20and%20micronutrients%20are%20both,chlorine%2C%20copper%2C%20and%20nickel.
---
---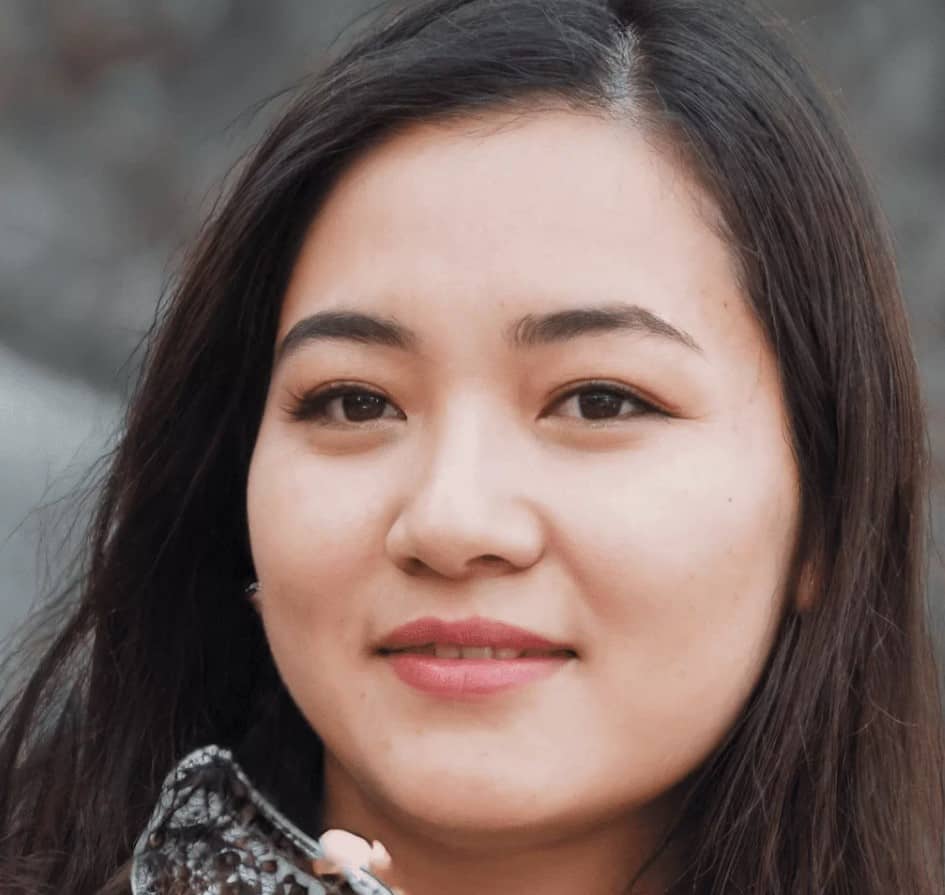 Crystal Erickson is an agriculture enthusiast and writer with a passion for sustainable farming practices and community development. Growing up on a family farm in rural Iowa, Crystal developed a love for the land and a deep appreciation for the hard work and dedication required to make a farm successful.
After completing a degree in Agriculture and Environmental Science from Iowa State University, Crystal began her career as an agricultural journalist, covering stories and issues related to modern farming practices, crop management, and livestock production. She quickly established herself as a respected voice in the industry, known for her insightful reporting and thoughtful analysis.
Over the years, Crystal has written for a variety of publications, including Farm Journal, Successful Farming, and Modern Farmer, as well as contributing to several academic journals focused on sustainable agriculture and community development. Her work has been recognized with numerous awards, including the Iowa Farm Bureau's Young Farmer Achievement Award and the National Association of Farm Broadcasting's Farm Broadcaster of the Year.