Hydroponic gardening is a delicate art, and overdosing on nutrients can spell trouble. It's like cooking with precision; too much ruins the dish. 
This guide uncovers the secrets of maintaining the balance, ensuring your hydroponic plants thrive. Don't miss out on the wisdom that ensures your gardening success.
KEY TAKEAWAY
What happens if you add too much nutrients to hydroponics?
Adding excessive nutrients to hydroponics (1) can lead to nutrient imbalances, which can harm plant growth and health. 
It's crucial to maintain a careful balance to ensure optimal results in your hydroponic system.
How to Spot Nutrient Overload: 7 Visible Signs of Excess Fertilizer
Source: Garden Talk with Mr. Grow It
Growing plants takes equal parts art and science. Finding that sweet spot for nutrients needs care and wisdom. Too much fertilizer stresses delicate plants. Watch for these 7 signs of overfeeding:
Slowed growth as excess nutrients overwhelm plants. Leaves and stems develop gradually.
Scorched leaves with dry, brown edges. High nutrient salts literally "burn" the tender tissues.
Yellowing is caused by imbalances like excessive nitrogen. Signals problems absorbing nutrients.
Tip burn forms brown, dead spots when nutrient buildup dehydrates leaves.
Root issues like browning when overfed. Roots can't properly take in nutrients, causing rot.
Drooping leaves trying to slow intake of too many nutrients. It shows major stress.
Algae blooms since extra fertilizer also feeds algae in hydroponic systems.
The Dangers of Over-Feeding: Impacts on Plant Health and Yield
Too much fertilizer, even the quality stuff, damages plants. Excess salts dehydrate leaves and roots. Growth slows. Yields drop. Imbalances disrupt nutrient absorption and cause toxic buildup.
Begin conservatively with new hydroponic systems. Gradually increase strength as plants acclimate. Frequently test levels and tweak as needed. Specific excesses also cause problems. Like nitrogen overkill reducing fruit and flower production.
Well-fed plants thrive! But more fertilizer isn't better. Moderation prevents overfeeding harm. Let your care and wisdom nourish nature's bounty!
Measurement Methods: Accurately Testing Nutrient Levels in Your System
Growing hydroponically requires vigilance. Plants fully rely on the liquid nutrients we provide. Accurate monitoring ensures your garden thrives!
Testing electrical conductivity (2) (EC) conveniently measures fertilizer strength. Meters take seconds and help avoid under or over-feeding harm.
Tracking pH is crucial too for proper nutrient uptake. Out-of-range pH completely blocks absorption, causing deficiencies. Aim for 5.5-6.5.
Color-coded tests easily spot when specific elements fall low. Quick test strip dips keep your nutrients balanced.
Tailor nutrient cocktails to the plant and growth stage. Seedlings need milder solutions unlike fruiting mature plants. Record what works best.
Monitor and adjust often! Daily readings catch issues before plants show distress. Your care gives them the best chance to flourish.
Flushing Away the Excess: Correcting Over-Fertilization
It's easy to overdo feeding. But excess salts quickly cause problems. Flushing clears buildup and resets your system.
Nutrient overload stresses plants. It "burns" leaves and roots, blocking absorption. Growth slows. Deficiencies develop.
Run plain pH-balanced water through your system to dissolve and drain accumulated salts. Clear out old before reintroducing balanced nutrition.
Flushing restores absorption and growth. It's like hitting reset after over-fertilization. Your plants will rebound vigorously!
Stay attentive to avoid future excess. Test regularly and make moderate adjustments. Thriving plants start with your care and vigilance!
Balancing Nutrients Again: Getting EC and pH Back on Track
Maintaining the ideal nutrient balance is an ongoing challenge, even for experienced hydroponic gardeners.
But with vigilance and quick adjustments, you can get your plants thriving once again.
Regular monitoring of electrical conductivity (EC) and pH is absolutely essential.
An EC meter will immediately detect any imbalance in fertilizer strength, allowing you to tweak concentrations up or down as needed.
Target pH between 5.5-6.5 for most plants, since being outside this range completely shuts down nutrient absorption.
Ideally, catch issues before plants show visible distress.
Checking EC and pH daily enables early interventions, preventing major problems down the line.
Learn to spot early warning signs like leaf yellowing or slowed growth.
Even small adjustments can get plants back on track.
We all mess up sometimes, but detailed records help us learn from mistakes.
Reviewing what worked and what didn't allows continual refinement of your system.
Hydroponic gardening connects us deeply to the wisdom of nature.
Stay observant, stay flexible, and your garden will thrive.
Prevention is Key: Tips to Avoid Over-Feeding Your Plants
While plants need nutrients, too much of a good thing can ruin your harvest.
Focus on prevention and moderation for healthy, vigorous growth.
Research specific crop needs, which vary by plant type, growth stage, and growing environment.
Use this info to customize optimal nutrient mixes.
When starting with a new system or nutrients, begin conservatively and increase strength gradually as plants acclimate.
Shocking tender roots with overly concentrated mixes right away will cause more harm than good.
Monitor plants closely for early signs of excess nutrients, like yellowing leaves or slowed growth.
At the very first hint of trouble, make adjustments.
Learn from experience and keep detailed records of what works for each crop.
This allows continual fine-tuning over time.
Share your wisdom sincerely with fellow growers.
We all benefit when hydroponic gardeners help each other prevent issues and achieve abundant, nourishing harvests.
Calculating the Optimal Fertilizer Dosage: Getting it Right
Finding the perfect nutrient balance is crucial for robust plant health and big harvests.
But dialing it in takes time, diligence, and careful observation.
When mixing up a new reservoir, first calculate total system size and the types of plants you're growing.
Bigger reservoirs need more nutrients added to reach target electrical conductivity (EC) and phosphorus/potassium/nitrogen (NPK) levels.
The needs of leafy greens differ from fruiting plants.
After mixing nutrients, frequently check EC and pH levels over the following days, watching closely for any deficiencies or toxicity.
Be prepared to tweak fertilizer dosages up or down based on how your specific crops react.
Leaf yellowing may indicate insufficient nitrogen, while burnt leaf tips could mean excessive salt buildup.
Experience and detailed record keeping will help refine your fertilizer formulas over time.
Note which ratios and strengths produced the healthiest growth and yields for each crop.
Strive to provide optimal nutrition without waste or shock.
With focus and care, you'll discover the perfect dosages to create thriving hydroponic gardens.
Your diligence will be rewarded with bountiful, nourishing harvests for many seasons to come! Stay observant, stay flexible, and keep growing your skills.
Common Questions
What's the difference between nutrient burn and heat stress?
Nutrient burn affects leaf tips and margins, while heat stress causes overall wilting. Burned leaves feel dry and crispy, whereas heat-stressed plants still feel hydrated.
How can you tell nutrient burn apart from nitrogen toxicity?
With nutrient burn, leaf tips and edges turn brown or black. Nitrogen toxicity typically shows up as dark green, curled-under leaves. Leaf margins remain green with nitrogen issues.
What's the best way to mix nutrients for hydroponics?
Always add nutrients separately instead of pre-mixing. Add each one slowly while testing EC and pH. This helps avoid precipitation and lockouts from incompatible compounds.
How often should you replace old nutrient solutions?
Completely replace reservoirs every 2 weeks in most systems. This prevents buildup of salts and organic debris that alter nutrient levels over time. More frequent partial water changes help too.
What PPM levels indicate too much fertilizer?
Ideal PPM varies by plant and stage. But in general, 3000+ PPM suggests potential nutrient excess for many plants. Scale back to 2000-2500 PPM if you see signs of overfeeding.
Conclusion
Dearest friends, our time together illuminates invaluable insights. Though the path twists, trials temper techniques, transforming trouble into triumph.
Staying vigilant keeps gardens thriving. Monitoring closely prevents problems before plants show distress. Quick adjustments restore balance, allowing nature's bounty to blossom brightly once more.
Lessons learned today ripple onward, elevating future efforts. Experience empowers, helping eliminate errors for good. Together we build wisdom to nourish life's lushness.
Your accomplishments yield miracles, motivating more to join this noble cause. Keep cultivating with care and passion! Prosper as teachers, guiding generations graciously.
May our shared knowledge seed boundless bounty. Stay curious, stay dedicated. Our hours instruct infinitely, nourishing a verdant future for all.
References
https://www.nal.usda.gov/farms-and-agricultural-production-systems/hydroponics#:~:text=Hydroponics%20is%20the%20technique%20of,%2C%20coconut%20coir%2C%20or%20perlite.
https://sciencing.com/test-electrical-conductivity-5183607.html
Related Articles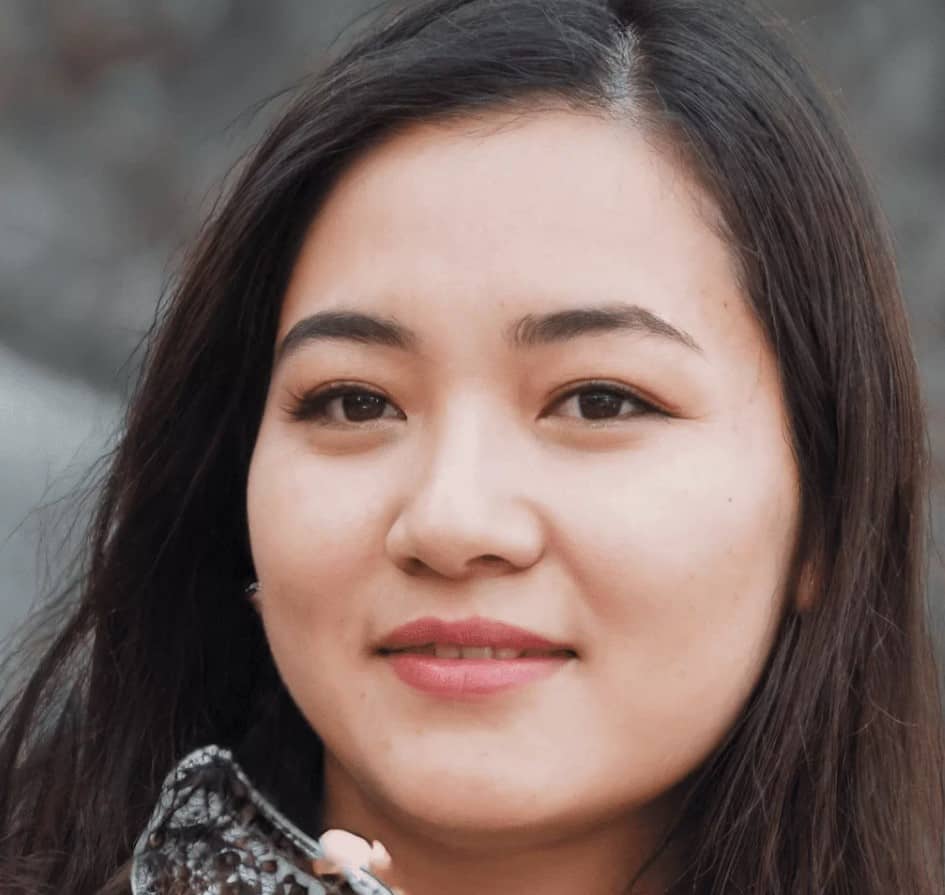 Crystal Erickson is an agriculture enthusiast and writer with a passion for sustainable farming practices and community development. Growing up on a family farm in rural Iowa, Crystal developed a love for the land and a deep appreciation for the hard work and dedication required to make a farm successful.
After completing a degree in Agriculture and Environmental Science from Iowa State University, Crystal began her career as an agricultural journalist, covering stories and issues related to modern farming practices, crop management, and livestock production. She quickly established herself as a respected voice in the industry, known for her insightful reporting and thoughtful analysis.
Over the years, Crystal has written for a variety of publications, including Farm Journal, Successful Farming, and Modern Farmer, as well as contributing to several academic journals focused on sustainable agriculture and community development. Her work has been recognized with numerous awards, including the Iowa Farm Bureau's Young Farmer Achievement Award and the National Association of Farm Broadcasting's Farm Broadcaster of the Year.