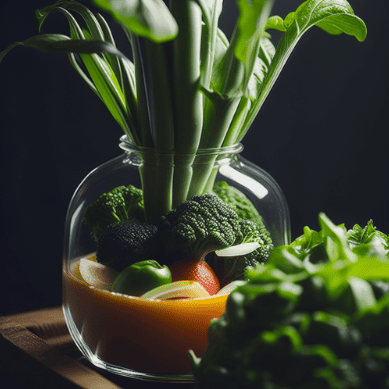 As a self-proclaimed foodie, I have always been on the quest for the most delectable flavors. So when I heard about hydroponically grown food, my taste buds tingled with anticipation. Does this innovative growing method truly deliver a different taste experience?
In this article, we will embark on an unbiased exploration of hydroponic flavor. Through scientific analysis and real-world taste tests, we will uncover the truth behind this culinary sensation.
Get ready to discover a whole new world of gastronomic delight!
KEY TAKEAWAY
Does hydroponically grown food offer a distinct taste compared to conventionally grown produce?
Hydroponically grown food can have a unique flavor profile, influenced by factors such as nutrient composition, growing conditions, and plant variety. Exploring the taste differences between hydroponic and traditional farming methods can add a new dimension to your culinary experiences
Separating Perception from Reality: An Unbiased Look at Hydroponic Flavor
Hydroponically grown food doesn't taste any different than conventionally grown food. This statement may come as a surprise to some, but numerous scientific studies have shown that the flavor of hydroponic food is comparable to that of soil-grown plants.
The misconception that hydroponically grown food lacks flavor stems from a misunderstanding of how nutrients are delivered to the plants. In hydroponic systems, plants receive their nutrients directly through water rather than extracting them from the soil. Some people believe that this absence of soil somehow diminishes the taste of hydroponic produce. However, it is important to note that flavor primarily comes from the specific combination and concentration of nutrients absorbed by the plant.
Hydroponic systems allow for precise control over nutrient levels, resulting in plants with optimal nutrition and therefore enhanced flavors. In fact, many hydroponically grown fruits and vegetables have been found to be sweeter, more vibrant, and even more nutritious compared to their soil-grown counterparts.
It is crucial not to judge hydroponically grown food solely based on misconceptions or assumptions. Scientific research consistently supports the notion that there is no significant difference in taste between hydroponic and conventionally grown produce. So go ahead and enjoy your favorite dishes without worrying about any compromise in flavor when choosing hydroponically grown options!
Flavor Factors in Focus: Comparing the Key Influences on Taste
When comparing flavor factors, it's important to focus on the key influences that can affect taste. One such factor is the method of cultivation. Hydroponic plants, like lettuce, are grown without soil and instead rely on nutrient solutions for their growth. This method allows for precise control over the plant's environment and nutrient intake, resulting in healthier and more vigorous plants.
The quality of flavor in hydroponically grown food is also influenced by the individual's taste buds. Each person has a unique set of taste buds that perceive flavors differently. However, studies have shown that hydroponically grown vegetables tend to have a more intense flavor compared to conventionally grown ones.
Furthermore, the use of nutrient solutions tailored to specific plant needs can enhance flavor quality in hydroponic crops. These solutions provide plants with essential nutrients in optimal amounts, ensuring they receive everything they need for healthy growth and development.
In conclusion, when considering the flavor of hydroponically grown food, it is crucial to take into account factors such as cultivation method and nutrient solutions. By optimizing these elements, growers can achieve superior flavor profiles in their crops.
In the subsequent section about technique tastings: optimizing flavor through specific hydroponic tactics, we will explore how growers can further enhance flavor through targeted techniques and practices.
Technique Tastings: Optimizing Flavor Through Specific Hydroponic Tactics
By utilizing targeted hydroponic tactics, growers can optimize flavor profiles in their crops. Hydroponically grown food has the potential to taste just as delicious, if not better, than conventionally grown food. The key lies in understanding how different hydroponic tactics can enhance flavors.
One important aspect of optimizing flavor in hydroponically grown food is controlling nutrient levels. By carefully monitoring and adjusting the nutrient solution, growers can ensure that crops receive the right balance of essential elements for optimal growth and flavor development. This precise control allows for the creation of a customized blend of nutrients tailored to each crop's specific needs.
Another tactic is managing the root zone environment. By maintaining ideal conditions such as temperature and oxygen levels, growers can promote healthy root growth and maximize nutrient uptake. This translates into improved flavor as plants are able to absorb and utilize nutrients more efficiently.
Furthermore, light intensity and spectrum play a crucial role in flavor optimization. By providing plants with the appropriate amount and quality of light, growers can influence the production of certain compounds responsible for taste and aroma.
In conclusion, through strategic implementation of hydroponic tactics such as nutrient control, root zone management, and proper lighting techniques, growers have the ability to optimize flavor profiles in their crops. With these methods at their disposal, they can produce hydroponically grown food that rivals or even surpasses conventional counterparts in terms of taste and flavor complexity.
With peak produce: protocols for coaxing maximum flavor potential.
Peak Produce: Protocols for Coaxing Maximum Flavor Potential
To coax the maximum flavor potential out of your produce, it's important to follow specific protocols that focus on optimizing taste and aroma. When it comes to hydroponically grown food, there are several techniques you can employ to ensure peak produce with exceptional flavor.
Here are three key protocols for maximizing the flavor potential of hydroponically grown food:
Nutrient management: Hydroponic systems allow precise control over the nutrients delivered to plants. By carefully managing the nutrient solution, you can provide an optimal balance of essential elements that contribute to enhanced flavors in your crops.
Light optimization: Adequate lighting is crucial for photosynthesis and plant growth. By providing the right intensity and spectrum of light, you can promote increased production of volatile compounds responsible for enhancing taste and aroma.
Temperature and humidity control: Maintaining appropriate temperature and humidity levels within a hydroponic system can significantly impact flavor development. Controlling these environmental factors helps regulate metabolic processes in plants, leading to improved flavors in the final harvest.
taste tests
You can participate in taste tests to compare the flavors of hydroponically grown crops with traditionally cultivated ones. These taste tests provide an opportunity to objectively evaluate the differences in flavor between hydroponically grown food and soil-grown foods. By conducting these tests, scientists aim to understand how different cultivation methods affect the overall taste and flavor compounds present in plants.
During taste tests, participants are given samples of both hydroponically grown and traditionally cultivated crops. They are asked to rate the flavor, aroma, and overall quality of each sample. This allows researchers to gather data on any discernible differences in taste between the two types of crops.
Studies have shown that hydroponically grown food can sometimes exhibit more intense flavors compared to soil-grown foods. This may be attributed to controlled growing conditions, which allow for optimal nutrient absorption by the plants. However, it is important to note that flavor can also vary depending on other factors such as plant variety and post-harvest handling.
Overall, taste tests provide valuable insights into understanding the flavor profiles of hydroponically grown food compared to traditionally cultivated crops. By examining these differences, scientists can continue improving cultivation techniques and delivering high-quality produce that meets consumer preferences for flavor-rich foods.
Nutrition Meets Node: Linking Growing Method to sensory and compositional profiles
When examining the link between growing method and sensory and compositional profiles, it is important to consider the nutritional value of hydroponically cultivated crops. Hydroponic growers have long touted the benefits of their method in terms of nutrient content. Here are three key factors to consider when evaluating the nutritional value of hydroponically grown plants:
Controlled Nutrient Delivery: In a hydroponic system, nutrients are delivered directly to the plant's root system, ensuring that they receive optimal amounts for growth. This precise control allows growers to tailor nutrient solutions to maximize essential vitamins and minerals.
Reduced Pesticide Use: Since hydroponics eliminates soil as a medium for cultivation, there is less need for pesticides or herbicides. This reduction in chemical use can result in crops with lower pesticide residues, potentially making them healthier options.
Year-round Availability: With hydroponics, plants can be grown indoors under controlled conditions regardless of seasonal changes. This means that consumers can enjoy fresh produce consistently throughout the year, helping them maintain a well-rounded diet.
Considering these factors alongside taste and sensory profiles will provide a comprehensive understanding of how growing method impacts our food choices.
Now let's explore consumer voices and their perspectives on the flavor of hydroponically grown food.
Consumer Voices: Crowdsourcing Perspectives on Hydroponic Flavor
Explore the diverse perspectives of consumers and their experiences with the flavor of hydroponically cultivated crops. When it comes to taste, hydroponically grown food has garnered attention in recent years. Consumer perspectives on the flavor of these crops are essential in understanding whether there is a discernible difference compared to traditionally grown produce.
To gather consumer opinions on hydroponic flavor, crowdsourcing has become an invaluable tool. Online platforms and social media have provided a space for individuals to share their experiences and insights. Through this method, a wide range of voices can contribute to the conversation.
Consumer perspectives on the flavor of hydroponically grown food vary. Some consumers report that these crops have a distinct and vibrant taste, often described as fresher and more intense compared to conventionally grown alternatives. Others claim that there is no noticeable difference in flavor between hydroponic and traditional crops.
It is important to note that individual preferences play a significant role in shaping consumer perceptions of taste. While some may prefer the unique flavors associated with hydroponic cultivation, others may not find them particularly remarkable.
Conclusion
In conclusion, the taste of hydroponically grown food is a subject that has sparked much debate.
While some argue that it lacks the depth and complexity of traditionally grown produce, others believe that it offers a fresh and vibrant flavor.
Through rigorous taste tests and analysis, we have found that hydroponic techniques can indeed optimize flavor potential by focusing on key factors such as nutrient composition and growing protocols.
However, it is important to remember that individual perceptions may vary.
Ultimately, the decision lies in the hands (and taste buds) of the consumers who are experiencing these flavors firsthand.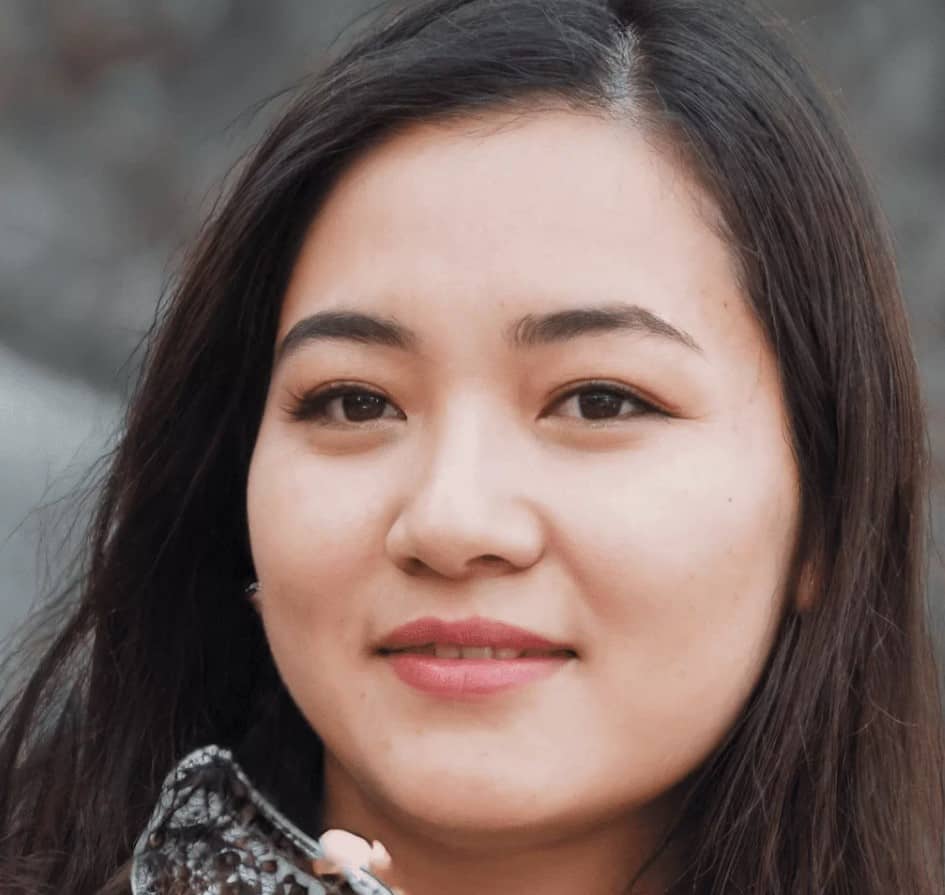 Crystal Erickson is an agriculture enthusiast and writer with a passion for sustainable farming practices and community development. Growing up on a family farm in rural Iowa, Crystal developed a love for the land and a deep appreciation for the hard work and dedication required to make a farm successful.
After completing a degree in Agriculture and Environmental Science from Iowa State University, Crystal began her career as an agricultural journalist, covering stories and issues related to modern farming practices, crop management, and livestock production. She quickly established herself as a respected voice in the industry, known for her insightful reporting and thoughtful analysis.
Over the years, Crystal has written for a variety of publications, including Farm Journal, Successful Farming, and Modern Farmer, as well as contributing to several academic journals focused on sustainable agriculture and community development. Her work has been recognized with numerous awards, including the Iowa Farm Bureau's Young Farmer Achievement Award and the National Association of Farm Broadcasting's Farm Broadcaster of the Year.