Lettuce lovers, listen up! Growing lettuce hydroponically may sound tricky, but it doesn't have to be.
I should know – I once flooded my entire living room trying to build a DIY hydroponic system (don't tell my wife!).
But after years of trial and error, I've discovered some lettuce-ly great tips for harvesting the freshest greens right from your own home.
For instance, did you know the biggest keys to success are water quality, nutrients, and lighting? It's true!
Pay attention to those three factors and you'll be munching homegrown lettuce quicker than a bunny in springtime.
I'll share my secrets for perfecting each element, from choosing the right fish tank pump to finding the ideal LED grow lights.
Get ready to become hydroponic growers! This lettuce grow like a pro with my field-tested advice.
Don't leave without reading my guide!
KEY TAKEAWAY
Hydroponic lettuce, what to know?
Hydroponic plant such as lettuce is a soilless, sustainable farming method that yields exceptionally fresh and clean produce, free from soil-borne contaminants and with minimal environmental impact. (1)
How to Grow Hydroponic Lettuce
Growing lettuce hydroponically allows you to harvest fresh, crisp greens year-round right from your own home.
While it may seem intimidating, setting up a simple hydroponics system for lettuce is actually pretty straightforward.
The keys are choosing the right equipment, nutrients, and lettuce varieties for your needs.
When growing hydroponic lettuce, the nutrient solution provides all the water and food the plants need to thrive.
This eliminates the need for soil.
The roots absorb the nutrients directly from the water.
Hydroponic systems come in different types like deep water culture, drip systems, aeroponics, NFT channels, and more.
But for lettuce, a basic ebb and flow or drip system works great.
Let's explore the step-by-step process for hydroponic lettuce growing success!
Planting Lettuce Hydroponically Guide
Starting with lettuce seeds? Here are some tips for planting in a hydroponic system: (2)
Choose a fast-growing variety like oak leaf, butterhead or red leaf. Slow-growers like romaine can take too long.
Start seeds in net pots, rockwool cubes or Oasis root cubes. This lets roots grow through for easier transplanting.
Use a heat mat to maintain 75°F soil temperature for better germination.
Place seedlings under grow lights (LEDs or fluorescents). Lettuce needs 16-18 hours of light per day.
Transplant into the hydroponic system after 2-3 weeks once the first true leaves appear.
If buying lettuce transplants, look for young plants about 3-4 inches tall.
Gently loosen the root ball and place into growing medium like clay pebbles or perlite.
Water immediately to avoid transplant shock.
Give lettuce transplants 16-18 hours of light per day.
Daytime temperatures of 65-75°F are ideal.
Protect plants from direct hot sunlight.
Provide adequate water, nutrients, and airflow.
Lettuce thrives in humidity around 70%.
Growing Lettuce Hydroponically with Care: Light, Water, and Temperature
Caring for hydroponic lettuce is all about monitoring light, water and temps.
Here are some top tips:
Lighting – Lettuce needs 16-18 hours of bright light per day. LED grow lights work great and don't put off much heat. Place lights 6-12 inches above plants.
Water – Check pH (5.5-6.5) and EC (1.2-1.6) levels daily. Top off nutrient reservoir as needed. Change solution completely every 2 weeks.
Temperature – Daytime temps of 65-75°F and nights around 60°F are ideal. Use fans for airflow and prevent fungal issues.
Make adjustments based on the stage of growth.
Seedlings need more humidity and Protection from direct light.
As plants mature, increase light intensity and air circulation.
Monitor closely to catch any problems early!
Selecting Growing Mediums, Nutrients, and Hydroponic Systems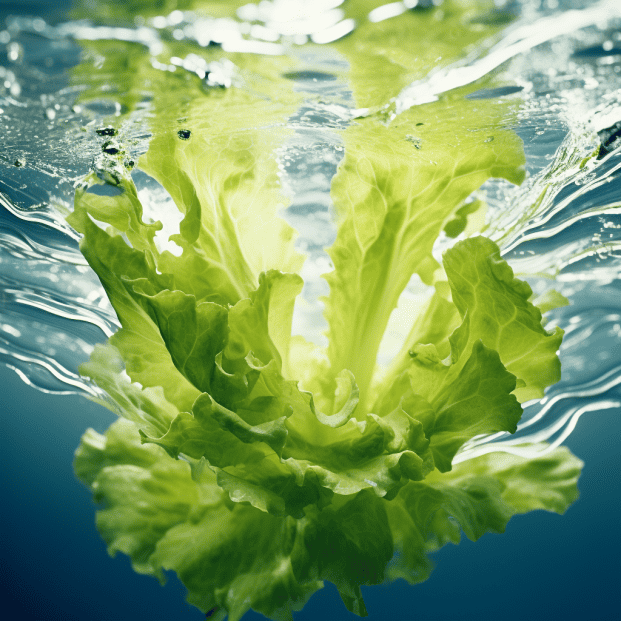 When growing hydroponically, you'll need to choose suitable growing mediums and nutrient solutions.
Growing Mediums: Clay pebbles, perlite, vermiculite, rockwool and coconut coir work well for lettuce. Look for mediums that hold some water but still drain well. Reusable clay pebbles are a popular hydroponic medium.
Nutrients: Lettuce has lower nutrient needs than fruiting plants. Use a specialty lettuce formula or balanced vegetative solution. Look for NPK ratios like 7-4-10 or 5-5-5. Add nutrients like Cal-Mag to prevent deficiencies.
Hydroponic Systems: Deep water culture, drip systems, NFT channels, and ebb and flow systems all work for lettuce. Make sure to provide oxygenation. Lettuce likes consistent moisture but stagnant roots will rot.
Avoid overfeeding lettuce with nutrients.
Start around 300 PPM and increase to 500 PPM gradually as plants mature.
Always follow label instructions for mixing nutrient solutions.
Exploring Lettuce Varieties
One of the fun parts about growing hydroponically is trying different types of lettuce!
Some top options include:
Butterhead Lettuce – Tender leaves, sweet flavor. Grow Bibb, Boston, and Buttercrunch.
Leaf Lettuce – Frilly, loose leaves. Try Green Oakleaf, Red Sails, Black-seeded Simpson.
Romaine – Crunchy with sturdy ribs. Grow Hearts, Little Caesar, Paris Island.
Summer Crisp – Heat tolerant. Plant Magenta, Concept, Nevada.
Mesclun – Blend for salads. Combine lettuces like arugula, endive, radicchio.
Specialty – Unique varieties like limestone, mache, tango.
Mix up loose leaf and head lettuce types.
Stagger planting times for continual harvests.
Choose your lettuce variety, and taste test new varieties to find your favorites!
Harvest and Store Hydroponic Lettuce
Determining when and how to harvest lettuce ensures you enjoy maximum freshness and flavor.
Follow these lettuce harvesting tips:
Harvest leaf lettuce individually when outer leaves are 4-6 inches long. Romaine heads are ready at 8-10 inches tall.
Harvest butterhead once the head feels full and firm. Cut the entire head above the root.
Use a clean, sharp knife or scissors. Cut in mornings for optimal flavor.
Store freshly cut lettuce in a bowl with a damp paper towel in the fridge. Use within 5-7 days.
Rinse and dry lettuce well before storing. Remove any slimy or spoiled outer leaves.
Lettuce can also be blanched and frozen for longer storage. Portion into freezer bags.
Enjoy your homegrown lettuce within a few days for best quality.
Try making crispy salads, tasty wraps, juicy burgers and more!
Health Benefits of Hydroponic Lettuce
Cultivating lettuce hydroponically allows you to harvest the healthiest, most nutritious greens possible.
Hydroponic lettuce offers many benefits:
Higher vitamin and antioxidant levels since plants aren't stressed.
No pesticides or chemicals used unlike store-bought lettuce.
Leaves stay fresher longer with quick delivery from garden to plate.
Convenient source of leafy greens to boost nutrition in your diet.
Lettuce provides antioxidants like beta-carotene, lutein and zeaxanthin.
It's also rich in vitamin C, potassium, folate and fiber yet low in calories.
Romaine has lots of vitamin K.
Red leaf is packed with vitamin A.
Eating lettuce can help lower cholesterol, blood pressure and inflammation.
The fiber aids digestion and weight loss.
So grow your own lettuce hydroponically for better health!
Frequently Asked Questions
Growing lettuce hydroponically comes with a learning curve.
Here are answers to some of the most frequently asked questions:
Can all lettuce varieties be grown hydroponically?
Most types do well, especially fast-growing leaf lettuces like oakleaf, red sail, or black-seeded simpson.
Looseleaf and butterhead also thrive.
Avoid large, densely-headed iceberg varieties which are prone to tipburn.
What problems should I watch for?
Nutrient deficiencies – Correct by testing and adjusting nutrient solution.
Diseases like powdery mildew – Improve air circulation and reduce humidity.
Pests like aphids or fungus gnats – Use beneficial insects or horticultural oils/soaps.
Tip burn – Caused by inconsistent moisture or low calcium. Ensure optimal nutrients.
Monitor closely and take preventative steps at the first sign of problems.
Quick diagnosis and treatment is key.
How much lettuce can I harvest weekly?
Leaf lettuce varieties – 1⁄2 to 1 lb per plant weekly with continual harvests.
Head lettuce – Around 1-2 mature heads per week once your system is stabilized.
Expect higher yields as you gain experience.
Leaf lettuces allow ongoing partial harvests versus waiting for heads to fully form.
Is hydroponic lettuce better than soil-grown?
Hydroponic lettuce often has a higher nutrient content since you can provide optimum levels right to the roots.
The controlled indoor environment reduces stress and bolting.
No soil-borne diseases to contend with either.
Plus, hydroponic lettuce can be grown year-round.
What type of hydroponic system is best for growing lettuce?
All types can work well for growing lettuce hydroponically.
Deep water culture, drip systems, NFT channels, and ebb and flow systems are common options.
Make sure to provide oxygenation and consistent moisture for healthy lettuce roots and plants.
Can I grow lettuce hydroponically outdoors?
Yes! Just make sure the reservoir is shaded and protected in your outdoor hydroponic lettuce garden.
Provide sufficient wind protection too for the lettuce plants.
Monitor water temps to keep cool.
Bring lettuce indoors if temps exceed 80°F for long.
How long does it take to grow hydroponic lettuce?
From seed, fast-growing leaf lettuce varieties take 35-45 days. Slower developing head lettuce types like bibb take 55-70 days.
Start lettuce seeds indoors under fluorescent lights before transplanting into the hydroponic system to cut time to harvest.
Mature lettuce transplants need just 4-6 weeks from planting to maturity.
What type of light should I use for hydroponic lettuce?
LED grow lights work well for starting lettuce seeds and growing lettuce hydroponically.
Provide at least 16 hours of light per day.
Full spectrum lighting enhances lettuce growth.
Keep lights 6-12 inches above the lettuce plants.
How do I provide nutrients for hydroponic lettuce?
Use a hydroponic lettuce formula or balanced vegetative nutrients.
Maintain reservoir pH 5.5-6.5 and 500-800 PPM nutrients.
Change solution every 1-2 weeks as the lettuce grows.
Target the optimal nutrients for each type of lettuce you are growing.
Final Thoughts
Before you leave…
Now you've got the inside scoop on growing crisp, delicious hydroponic lettuce!
Remember to monitor water quality, provide optimal nutrients, and give your plants the right amount of light.
Do that and you'll be harvesting the freshest greens from your own indoor garden.
Want more tips for hydroponic success?
Don't miss my next article, I'll help you avoid and troubleshoot issues like wilty leaves, root rot, and nutrient deficiencies.
The Secret to Fixing 3 Common Hydroponic Lettuce Problems
With the right care, your hydroponic lettuce will flourish! Use these tips to sidestep problems and enjoy your homegrown greens.
Until next time, happy harvesting!
References
https://www.edengreen.com/blog-collection/hydroponic-butterhead-lettuce
https://www.wikihow.com/Grow-Hydroponic-Lettuce
Related Articles
---
You May Like These
Accelerating Hydroponic Lettuce Growth – Learn how to achieve quicker hydroponic lettuce results with these expert tips.
Streamlining Your Hydroponic Lettuce Setup – Discover an easier way to set up your hydroponic lettuce system for hassle-free gardening.
Optimizing Nutrient Solutions for Superior Lettuce – Unlock the secrets to obtaining better hydroponic lettuce yields with advanced nutrient strategies.
Expanding Your Hydroponic Lettuce Garden – Maximize your lettuce production with guidance on expanding your hydroponic setup.
Budget-Friendly Hydroponic Lettuce Cultivation – Learn how to grow hydroponic lettuce on a budget, saving you money while enjoying fresh produce.
Efficient Hydroponic Lettuce Care – Save time and effort in your lettuce garden with these time-efficient hydroponic care techniques.
Combatting Common Pests in Hydroponic Lettuce – Solve the pest problem that can plague your hydroponic lettuce garden with proven strategies.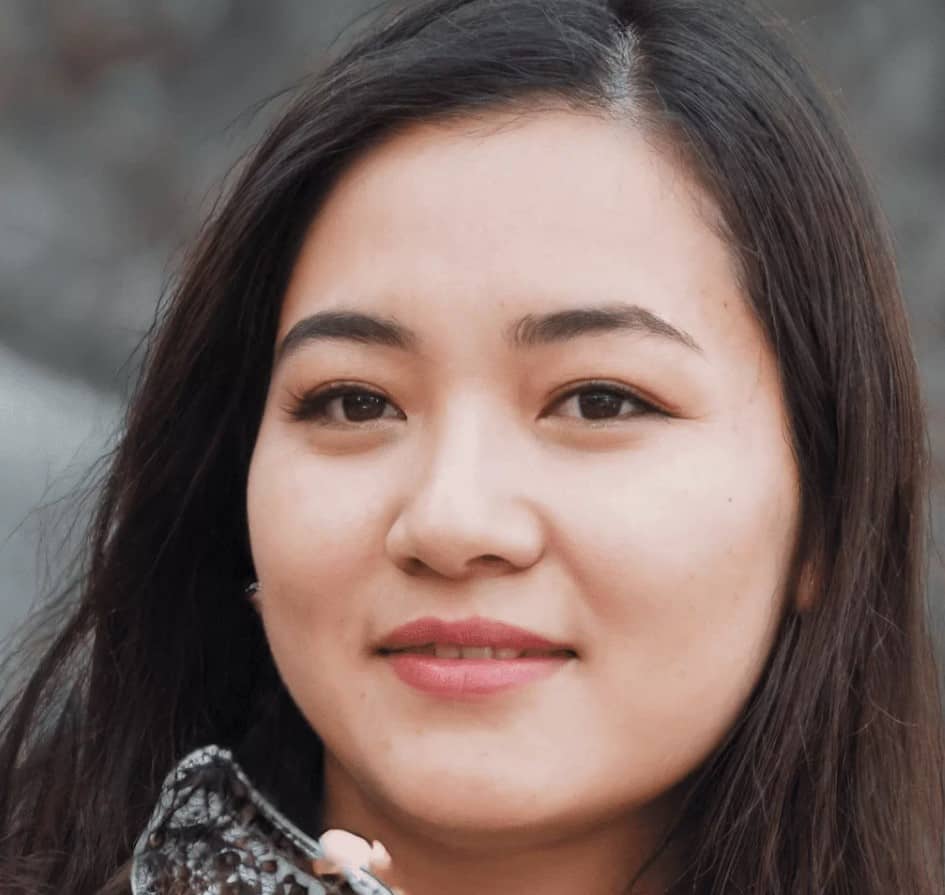 Crystal Erickson is an agriculture enthusiast and writer with a passion for sustainable farming practices and community development. Growing up on a family farm in rural Iowa, Crystal developed a love for the land and a deep appreciation for the hard work and dedication required to make a farm successful.
After completing a degree in Agriculture and Environmental Science from Iowa State University, Crystal began her career as an agricultural journalist, covering stories and issues related to modern farming practices, crop management, and livestock production. She quickly established herself as a respected voice in the industry, known for her insightful reporting and thoughtful analysis.
Over the years, Crystal has written for a variety of publications, including Farm Journal, Successful Farming, and Modern Farmer, as well as contributing to several academic journals focused on sustainable agriculture and community development. Her work has been recognized with numerous awards, including the Iowa Farm Bureau's Young Farmer Achievement Award and the National Association of Farm Broadcasting's Farm Broadcaster of the Year.