As an avid indoor gardener, I used to wonder—do you need Epsom salt for hydroponics? Or is it just another myth in the world of home hydroponics?
Well folks, let's get to the bottom of this Epsom salt debate once and for all.
In this tell-all guide, we'll dig into the science-backed benefits, optimal usage, timing, and even potential risks of adding this mineral salt as hydroponic supplies to your reservoirs.
With over a decade of hands-on experience nurturing happy hydroponic gardens, I've experimented with Epsom salt firsthand to separate fact from fiction.
So whether you're a newbie just getting your toes wet or a seasoned hydroponics pro, stick around as I dish out the real truth about Epsom salt in hydroponics.
You'll get the insider scoop on maximizing your crops' growth and yields with this surprising pantry staple.
I'll reveal expert tips to avoid common mistakes that can actually damage your plants.
By the end, you'll know exactly whether Epsom salt deserves a spot in your fertilizer regimen or not.
Let's dive in and unlock the secrets of using this mineral powerhouse in your garden for bigger, better blooms!
KEY TAKEAWAY
Do you need Epsom salt for hydroponics?
Epsom salt can be essential for hydroponics, as it provides vital magnesium and sulfur nutrients that some plants require for healthy growth. (1)
However, its necessity depends on the specific needs of the plants you are growing.
Does Epsom Salt Offer Any Benefits for Hydroponics
When it comes to hydroponics, Epsom salt doesn't really give any special benefits.
Even though it's got magnesium, which plants need to stay healthy, you don't need to add it to your hydroponic system.
Your nutrient solution already has all the essential goodies your plants need to thrive.
Magnesium is key for making chlorophyll and activating enzymes, but it's usually in hydroponic nutrients.
So adding Epsom salt can mess up the careful balance of nutrients and pH levels, which is not good news for your plants.
Too much magnesium from the Epsom salt can lead to wonky levels of other nutrients that can stunt your plants' growth.
To make sure your hydroponic plants get just the right nutrients, it's mega important to keep your nutrient solution at optimal levels.
And keep a close eye on your plants' health by testing plant tissues or just observing them.
If you notice signs of low magnesium or other imbalances, it's better to adjust the full nutrient solution instead of only using Epsom salt.
How to Recognize and Treat Magnesium Deficiencies with Epsom Salt
To catch and fix magnesium problems, you gotta know the signs and symptoms.
Magnesium is super important for plants to make chlorophyll and grow well.
With hydroponics, where there's no soil, you really gotta make sure all the nutrients plants need are there.
Signs of Low Magnesium:
Yellowing older leaves while veins stay green
Leaf edges curling or folding inward
Poor growth and development
Less flowers and fruits
So keeping an eagle eye out for those clues can help you identify a magnesium deficiency before it causes bigger issues.
If you catch it early, Epsom salt (2) can be used to give your plants a magnesium boost.
Just be careful not to overdo it, as too much Epsom salt can also harm your plants.
Targeted magnesium treatments are safer than adding it to the entire reservoir.
What is the Optimal Epsom Salt Dosage Per Gallon in Hydroponics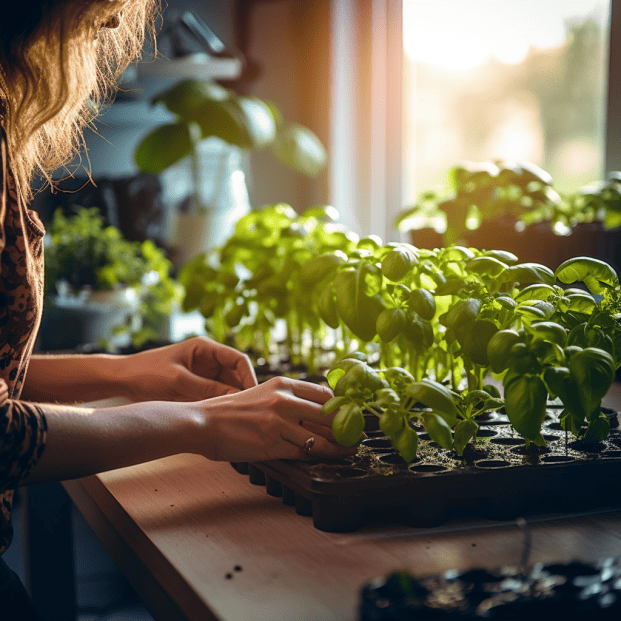 Figuring out the right amount of Epsom salt to add to your hydroponic system depends on your plants' needs.
This mineral salt, also called magnesium sulfate, gives plants important magnesium and sulfur to help them grow and thrive.
The recommended dosage is usually 1-2 teaspoons per gallon of water.
But keep a close eye on your plants for signs they need more or less.
Do regular tests of the water and plant tissues to check nutrient levels.
That'll help you find the perfect Epsom salt dosage for your setup.
One tip though – not all plants actually need extra magnesium or sulfur from Epsom salt.
So read up on what your specific plants require before sprinkling it in.
Too much of a good thing can turn bad!
When Should You Add Epsom Salt to Your Hydroponic System
If you're thinking of using Epsom salt in your hydroponic garden, it's good to know the benefits and risks.
This magnesium sulfate can be a game changer for your nutrient solution if used right.
Here's the 4-1-1 on when and why to use it:
Boosts magnesium: Epsom salt is loaded with magnesium, which plants need to grow. Magnesium is vital for making chlorophyll and photosynthesis happen.
Prevents deficiency: Low magnesium causes yellow, unhealthy leaves and stunted plants. Epsom salt helps avoid that.
Enhances nutrient absorption: Magnesium helps plants soak up other nutrients better and promotes healthy roots.
Affordable: Epsom salt is cheap and easy to find, so it's a budget way to add magnesium without spending a ton.
But heads up: Too much Epsom salt can cause nutrient imbalances or toxicity.
So keep an eye on magnesium levels and stick to recommended amounts when you use it.
Moderation is key!
What's the Best Way to Mix and Add Epsom Salt to Avoid Problems
When using Epsom salt in your hydroponics system, mixing and adding it the right way keeps problems away! This mineral salt, also called magnesium sulfate, gives your plants important nutrients.
But mix it wrong, and you'll run into issues faster than cows chasing after salad.
To mix Epsom salt properly, first measure out the amount your specific system needs.
Then, pour that into warm water and stir like crazy until it 100% dissolves.
Cold water won't get the job done, so warm is key.
If you see any salt grains lingering, keep on stirring!
Once it's fully dissolved, go ahead and add it into your system's nutrient solution or reservoir.
Make sure to spread it out evenly so all your plants get the same amount of magnesium and sulfur benefits.
Following this dissolve and distribute method prevents problems like clogged tubes or uneven nutrient levels.
And we all know balanced nutrients are critical for happy, healthy hydroponic plants!
So take the time to mix your Epsom salt right.
Your plants will thank you!
Which Plants React Best to Epsom Salt in Hydroponics
Now that we've covered proper mixing and adding techniques, let's explore which popular hydroponic plants react best when treated with Epsom salt.
After all, not all plants require magnesium sulfate supplementation, so it helps to know which ones benefit the most.
Based on my experience, here are 4 plants that love Epsom salt:
Tomatoes – One of the most commonly grown hydroponic plants, tomatoes thrive with Epsom salt.
The magnesium sulfate enhances their nutrient absorption for tastier, higher quality fruits.
Peppers – Like their tomato cousins, peppers get a major boost from Epsom salt.
It promotes healthy foliage growth and energizes the entire plant.
Roses – For growing gorgeous roses without soil, Epsom salt is a must.
The magnesium prevents yellowing leaves and helps the flowers bloom their fullest.
Leafy Greens – Lettuce, spinach, kale – they all need magnesium for vigorous growth and deep green chlorophyll production.
Epsom salt delivers!
So if you're cultivating any of these plants hydroponically, consider treating them to some Epsom salt for maximum health and yields.
It could make all the difference in your garden's success!
Are There Any Downsides to Using Epsom Salt in Hydroponics?
Before considering incorporating Epsom salt in your hydroponic system, it's important to be aware of any potential downsides.
While Epsom salt is commonly used in hydroponics due to its magnesium content, there are a few factors that need to be considered.
Firstly, adding too much Epsom salt to your nutrient solution can lead to an imbalance of nutrients.
Magnesium is an essential element for plant growth, but excessive amounts can hinder the uptake of other nutrients like calcium and potassium.
This can result in nutrient deficiencies and negatively impact plant health.
Additionally, some plants may not require as much magnesium as others.
It's crucial to understand the specific needs of your chosen crops before incorporating Epsom salt into your hydroponic system.
Conducting soil or tissue tests can help determine if your plants actually require additional magnesium supplementation.
Lastly, although Epsom salt is generally considered safe for use in hydroponics when used correctly, it's worth noting that high levels of magnesium can be toxic to certain plants.
Careful monitoring and proper dosing are key to avoid any detrimental effects on plant growth.
Conclusion
In conclusion, the use of Epsom salt in hydroponics can offer several benefits.
One of the main advantages is its effectiveness in treating magnesium deficiencies.
By recognizing and addressing these deficiencies with the appropriate dosage of Epsom salt per gallon, growers can ensure optimal plant health and growth.
For example, a case study conducted on tomato plants demonstrated the positive effects of adding Epsom salt.
The study showed that the plants treated with Epsom salt had improved fruit quality and yield.
This indicates that incorporating Epsom salt into a hydroponic system can have a significant impact on overall plant cultivation.
However, it is important to be cautious when using Epsom salt and to follow proper mixing and application techniques.
This will help avoid any potential downsides or negative effects on the plants.
By using Epsom salt responsibly, growers can reap the benefits it offers without causing harm to their hydroponic system.
In summary, incorporating Epsom salt into your hydroponic system can be a valuable tool for achieving successful plant cultivation.
Its ability to treat magnesium deficiencies and improve plant health and yield makes it a worthwhile addition.
Just remember to use it responsibly and follow the recommended guidelines for application.
References
https://www.gardenguides.com/13404663-how-to-make-a-hydroponic-nutrient-solution-using-epsom-salt.html
https://www.hgtv.com/outdoors/flowers-and-plants/epsom-salts-for-plants
Related Articles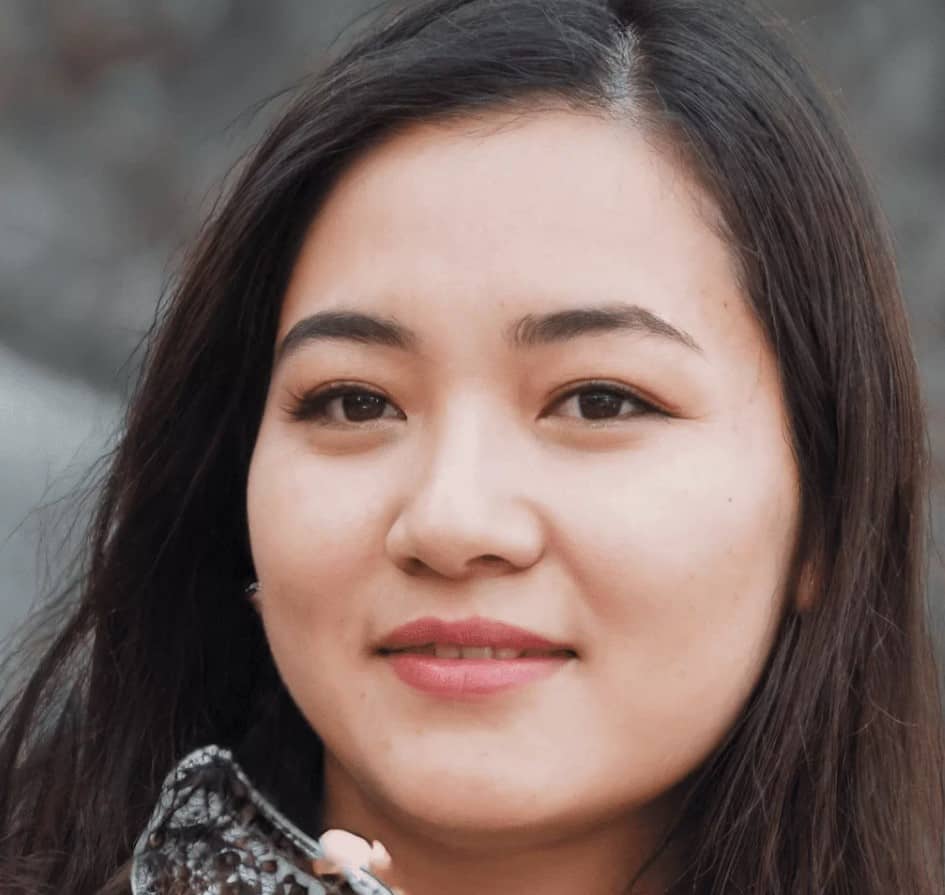 Crystal Erickson is an agriculture enthusiast and writer with a passion for sustainable farming practices and community development. Growing up on a family farm in rural Iowa, Crystal developed a love for the land and a deep appreciation for the hard work and dedication required to make a farm successful.
After completing a degree in Agriculture and Environmental Science from Iowa State University, Crystal began her career as an agricultural journalist, covering stories and issues related to modern farming practices, crop management, and livestock production. She quickly established herself as a respected voice in the industry, known for her insightful reporting and thoughtful analysis.
Over the years, Crystal has written for a variety of publications, including Farm Journal, Successful Farming, and Modern Farmer, as well as contributing to several academic journals focused on sustainable agriculture and community development. Her work has been recognized with numerous awards, including the Iowa Farm Bureau's Young Farmer Achievement Award and the National Association of Farm Broadcasting's Farm Broadcaster of the Year.