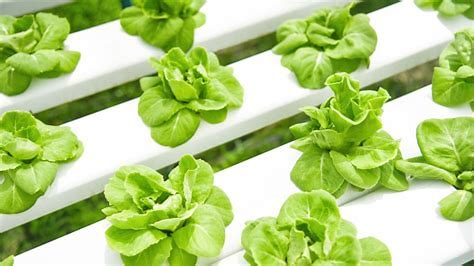 What plants can be grown using Aeroponics? Are you interested in growing plants with Aeroponics, but not sure which plants to choose? 
Well, you're in luck! I'm a gardening expert and I've teamed up with a well-known journalist to help you out. Today, we're going to talk about "What plants can be grown using Aeroponics?". This guide is specifically created for you to help you understand what kind of plants you can grow using an Aeroponic system. 
So let's get started!
KEY TAKEAWAY
What Plants Can Be Grown Using Aeroponics?
Aeroponics is a versatile method that allows for the cultivation of a wide range of plants, including leafy greens like lettuce and spinach, herbs such as basil and cilantro, and even fruiting plants like tomatoes and strawberries. The key to successful aeroponic gardening lies in choosing plants with shallow roots that can thrive in the misty, nutrient-rich environment provided by the system.
Best Plants for Aeroponics
When it comes to growing plants using aeroponics, you can grow just about any plant that normally thrives in soil. I'm talking about a wide range of crops, from those leafy greens like lettuce and spinach to the fruity goodness of tomatoes and strawberries. Aeroponics creates an environment where these plants can flourish, and the results are impressive.
Increased Yields: Aeroponic systems can work wonders, often producing up to three times the yield compared to traditional soil-based methods. Imagine getting three times the delicious tomatoes or juicy strawberries from the same space! That's a game-changer for anyone looking to grow their own fresh produce.
Pest and Disease Resistance: Here's a nifty benefit: plants grown in aeroponics are less susceptible to pests and diseases. That means you can enjoy your homegrown goodies without worrying about harmful chemicals or other nasty toxins. Your plants are protected in a clean, controlled environment.
Aeroponics isn't just a futuristic concept; it's a proven method to revolutionize your gardening. It's like having your own secret garden of abundance. Whether you're a seasoned green thumb or just dipping your toes into gardening, aeroponics can be your ace in the hole for a sustainable, high-yielding way to grow your own food. It's time to unlock this hidden gem in the world of agriculture.
What are the Best Types of Plants for Aeroponics?
When you're diving into the world of aeroponics, you've got to be selective about the plants you choose to nurture. Not all plants are cut out for this high-flying method of growth. As a seasoned gardener, I'm here to share some pearls of wisdom with you.
Fast-Growing and Shallow-Rooted Stars: Picture this – you want a thriving, green paradise, and you want it fast. In that case, set your sights on plants with shallow roots that grow like there's no tomorrow. Lettuce, spinach, arugula, and their leafy companions are your go-to buddies. They'll thrive in the misty world of aeroponics.
And let's not forget the aromatic champions, herbs like basil, cilantro, and mint. They'll practically dance in your aeroponic garden. The secret is their speedy growth and shallow roots, which make them perfect for this innovative growing method.
The Deep-Rooted Challengers: Now, here's the deal-breaker – plants with deep roots, like carrots and potatoes, might not be your best buddies in the aeroponics game. They need more room to stretch their roots, and that's not something aeroponics can offer as easily.
But remember, each plant has its quirks, and doing a bit of homework before you decide what to grow is a wise move. So, to make your aeroponic adventure a victorious one, pick the right plants. By doing so, you'll be on your way to a bountiful harvest that'll leave everyone green with envy.
How to Start Aeroponic Gardening?
Are you ready to dive into the exciting world of aeroponic gardening? Starting this type of gardening is easier than you might think. 
First, choose the right plants to grow, then decide on the right system for your needs, and finally, prepare your aeroponic system for planting. When it comes to choosing the right plants for your aeroponic garden, it's important to choose plants that thrive in moist environments with high humidity.  After that, you can make sure you have all the necessary equipment, including an aeroponic system, a nutrient solution, and a pH testing kit. It's also important to choose the right location for your garden, with access to electricity and water.
Once you have everything you need, you can start by preparing your system for planting. This involves cleaning your equipment, filling the reservoir with the nutrient solution, and adjusting the pH levels to ensure the solution is at the appropriate level for your plants. 
Then, it's time to plant your seeds or seedlings and watch them grow!
Aeroponic gardening is an exciting and innovative way to grow your own plants. It's a great option for those who want to grow their own food but have limited space. With the right plants and equipment, you can start aeroponic gardening today and enjoy fresh, nutritious produce all year round. 
This information will be most helpful for beginners who are looking to start their own aeroponic garden.
What Are The Benefits of Aeroponics?
Let's dive into the nitty-gritty of why aeroponics is like the secret sauce of modern gardening, (1) no joke! As someone who's been around the block in the gardening world, I can tell you that the benefits of aeroponics are the real deal.
Lightning-Fast Growth: You won't believe the speed at which your plants grow in an aeroponic setup. It's like they're on steroids, but without the side effects! Take lettuce, for instance. In aeroponics, it can grow up to 50% faster than in soil. You'll have crisp, fresh salads on your plate in no time.
Water Efficiency: Here's a hidden gem for you. Aeroponics uses 95% less water compared to traditional soil-based gardening. That's not just saving water; it's saving your hard-earned cash and being environmentally savvy at the same time. It's a win-win situation.
Higher Yields: Buckle up, because this one's a game-changer. Aeroponics can give you up to 30% higher yields than soil gardening. That's more produce for your plate and possibly some extra to share with your neighbors. It's like a gift that keeps on giving.
Pest-Free Paradise: Say goodbye to those pesky pests. In aeroponics, your plants are safe and sound. There's no need for harmful pesticides. It's like having a force field around your garden.
Year-Round Growing: You can grow your favorite greens and herbs all year long, regardless of the weather outside. No more waiting for the right season. It's a bit like having your personal garden on demand.
Nutrient Precision: In aeroponics, you have precise control over the nutrients your plants receive. It's like being the chef in a five-star restaurant, crafting the perfect recipe for plant growth.
Space-Saving Marvel: Got a small backyard or just a balcony? No problem. Aeroponics lets you grow vertically, making the most of your space. It's like a green skyscraper in your backyard.
Conclusion
Well, there you have it, folks! I hope this guide has been helpful in giving you an idea of the various plants that can be grown using Aeroponics. From leafy greens to herbs, and even fruits and vegetables, the possibilities are endless! 
Remember, growing plants with Aeroponics is an exciting and efficient way to garden. So, if you're ready to give it a go, start with the plants that we've discussed and watch your garden flourish! 
Happy gardening!
Frequently Asked Questions
What are the benefits of aeroponics for plant growth?
Aeroponics systems offer numerous advantages, including faster growth, higher yields, and well-suited nutrient requirements for a wide range of plants.
Can I grow brussels sprouts in an aeroponic system?
Yes, brussels sprouts can be grown aeroponically. (2) Their nutrient uptake and root zone make them a suitable choice for aeroponic systems.
Which plants grow well in aeroponic systems?
Many plants, including root crops, thrive in aeroponic systems due to their efficient nutrient delivery and faster growth.
What is the environmental impact of aeroponic growing?
Aeroponics is an environmentally friendly choice for food production, as it typically uses less water and has a smaller environmental footprint.
Are aeroponics systems suitable for small spaces like vertical farming setups?
Yes, aeroponics is well suited for small spaces, making it an ideal choice for vertical farming and tower garden installations.
How does nutrient uptake in aeroponics contribute to high yields?
Aeroponic systems provide plant roots with optimal nutrient access, resulting in faster growth and ultimately higher yields.
What are the differences between low-pressure and high-pressure aeroponics systems?
Low-pressure systems are well suited for aeroponic growing in small spaces, while high-pressure systems are known for their efficient nutrient delivery, contributing to high yields.
Can I extend the growing season with aeroponics?
Aeroponics allows for year-round plant growth, making it an excellent choice for extending the growing season and maintaining plant growth.
How do tower farms utilize aeroponics for food production?
Tower farms often rely on aeroponic growing systems to maximize food production in a vertical farming environment.
What is the best growing medium for aeroponic systems?
Aeroponics typically doesn't use a traditional growing medium, as the plants are suspended in air, receiving nutrients through misting or fogging.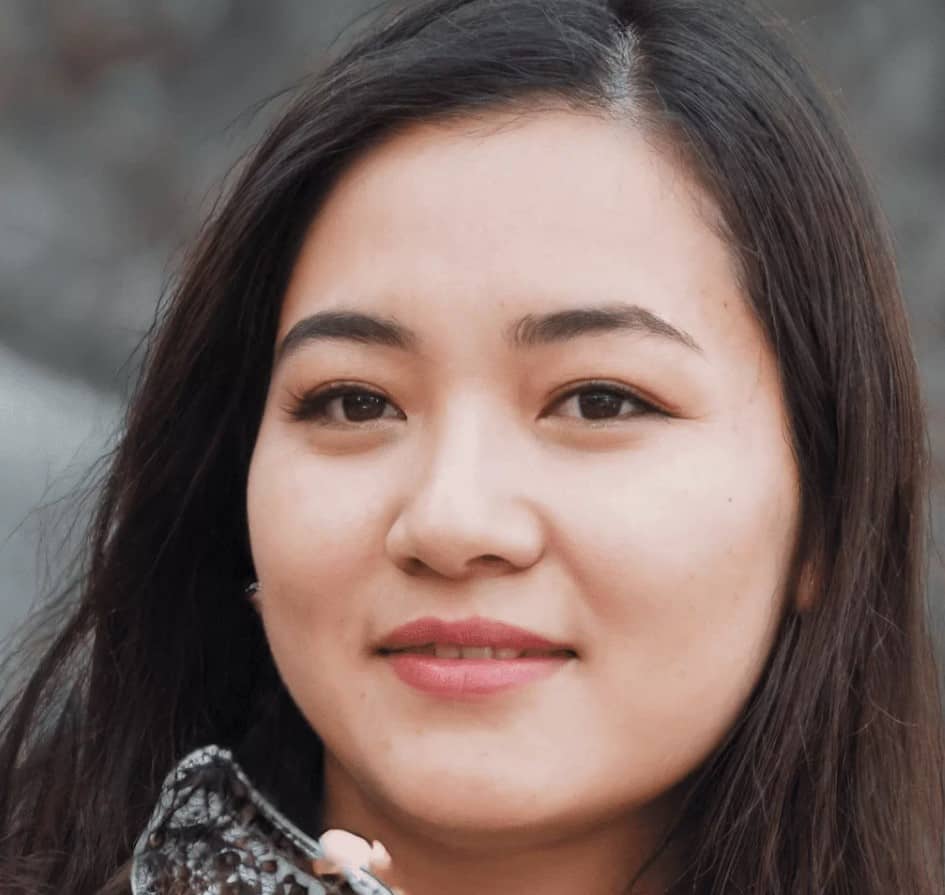 Crystal Erickson is an agriculture enthusiast and writer with a passion for sustainable farming practices and community development. Growing up on a family farm in rural Iowa, Crystal developed a love for the land and a deep appreciation for the hard work and dedication required to make a farm successful.
After completing a degree in Agriculture and Environmental Science from Iowa State University, Crystal began her career as an agricultural journalist, covering stories and issues related to modern farming practices, crop management, and livestock production. She quickly established herself as a respected voice in the industry, known for her insightful reporting and thoughtful analysis.
Over the years, Crystal has written for a variety of publications, including Farm Journal, Successful Farming, and Modern Farmer, as well as contributing to several academic journals focused on sustainable agriculture and community development. Her work has been recognized with numerous awards, including the Iowa Farm Bureau's Young Farmer Achievement Award and the National Association of Farm Broadcasting's Farm Broadcaster of the Year.