If you've noticed fuzzy white spots on your hydroponic plants' leaves lately, you may be wondering what it is. This article will identify what it is and how to take action.
The white fuzz is likely either helpful mold or harmful mildew. By understanding what to look for, you can quickly distinguish between the two and take steps to protect your crops.
This guide will share insider knowledge from experienced gardeners on keeping your hydroponic system healthy. You'll learn easy ways to prevent damage through vigilance and care.
While mildew can signify serious trouble, try not to panic if you see white fuzz. With just a little diligent maintenance and these tips for spotting and treating issues early, your plants will thrive for the long haul.
KEY TAKEAWAY
What is the white fuzz on my hydroponic plants?
The white fuzz on your hydroponic plants is likely powdery mildew, a common fungal disease.
To combat it, consider improving air circulation and using a fungicidal spray.
White Fuzz on Plants: Is It Harmless Mold or Damaging Mildew?
White fuzz on houseplants often causes confusion. As an experienced gardener, I've learned to identify fuzzy plant pests like powdery mildew.
Powdery mildew thrives in damp, still air. It rubs off easily as white patches on leaves and stems. This aggressive fungus can damage plants quickly. Mold usually appears in various colors and clings stubbornly to rotted areas. Inspect fuzz closely to determine what bothers your greens!
Preventing problems is crucial. Allow proper air circulation and moisture control to stop mildew before it starts. Sanitize pots and tools regularly to eliminate spore sources. Act fast at the first sign of fuzz!
For stubborn mildew, gentle fungicides specifically formulated for plants can help regain healthy foliage when used as directed. But prevention and prompt response are still key!
3 Most Common Causes of White Fungal Growths on Plants
In my years of gardening experience, excess moisture and insufficient air circulation repeatedly arise as the top triggers for white fungal growths on plants. Understanding these key factors allows gardeners to take preventative action.
Overwatering
Plants with saturated soil and dripping foliage provide the perfect damp environment for fungi to thrive.
When the roots are constantly submerged, they are unable to get needed oxygen. This stress makes them more susceptible to infection.
Check soil frequently before watering. It should be allowed to partially dry out between waterings. Invest in a moisture meter if needed.
Leaks from faulty irrigation systems can also lead to excess moisture. Inspect regularly for problems and fix drips immediately.
Humidity
Stagnant, humid air creates an ideal atmosphere for fungal spores to spread rapidly and germinate.
Areas with poor air circulation allow high humidity to persist unchecked around plants. This gives fungi unlimited opportunities to grow.
Strategically place fans to keep air moving. Proper spacing between plants is also crucial for airflow.
Open vents or windows periodically if possible. Dehumidifiers can help regulate excess moisture as well.
Temperature
Some fungi thrive in cool conditions under 65°F. Monitoring indoor and outdoor temperatures helps prevent this.
When overnight temps drop too low, use cold frames, low tunnels, or greenhouse heaters to maintain optimal warmth for plants.
By routinely checking soil moisture, improving ventilation, and regulating temperatures, you can maintain conditions that discourage fungal growth and promote healthy plants. A little diligence goes a long way!
Case Studies: Gardeners Share Their White Fuzz Experiences
Powdery mildew and other white fuzz can be tricky for gardeners to identify and treat.
Here are some real-life examples of how hydroponic growers dealt with fuzzy growths on their plants:
Dan from Michigan noticed white patches on his tomato seedlings shortly after transplanting them into his greenhouse. He wasn't sure if it was dangerous mildew or harmless mold.
Dan used a hand lens to examine the growths closely. He saw defined round structures, indicating powdery mildew fungus. Dan pruned all affected leaves and stems and sprayed the plants with neem oil to contain the outbreak.
Amy in California spotted white fuzz on the leaves of her indoor cucumbers. She had recently installed a new humidifier and wondered if the higher moisture helped fungi spread.
Amy wiped a leaf with her finger and saw that the fuzz didn't budge – a sign of powdery mildew. She pruned the damaged growth, increased airflow with small fans, and applied a baking soda spray weekly to get the mildew under control.
Chris in Ohio noticed his basil had white patches on older leaves near the base. The fuzz wiped away easily.
Underneath he saw brown spots indicating mold. Chris reduced watering frequency, thinned crowded plants, and removed all affected leaves. He now inspects regularly and has seen no recurrence.
Tip: Examine fuzz closely to identify the type of growth based on color, texture, and effect on plants. Then tailor solutions to match the specific fungus.
Catching issues early and taking prompt action can help contain fungal outbreaks.
Learn to recognize symptoms in your own garden and have a management plan ready to protect your plants! Proper cultural practices go a long way in keeping the fuzz at bay.
Powdery Mildew vs Mold: How to Tell the Difference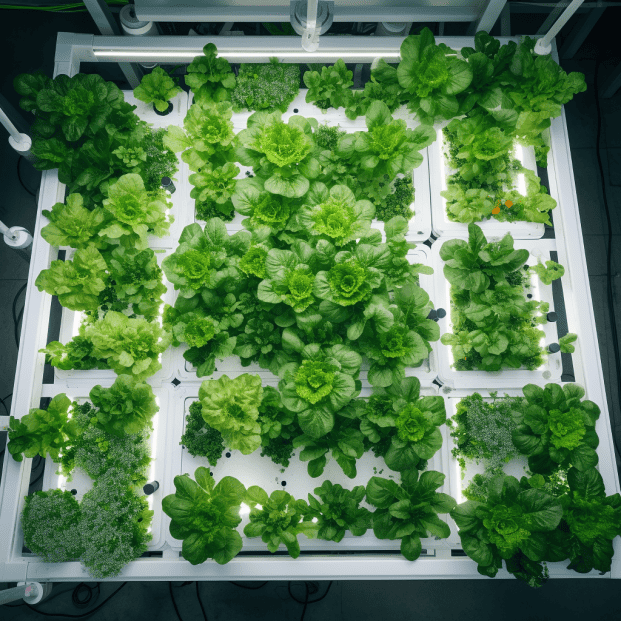 As an avid gardener, I've dealt with tricky fungal foes. Learning the visible differences between powdery mildew and mold is essential for plant health.
Powdery mildew lives up to its name – it appears as white, powdery spots or patches on leaves, buds, and stems. It spreads quickly in warm, humid conditions. Mold can be many colors and usually shows up as fuzz or bumpy growths that penetrate deep into plant tissue.
To identify for certain, look closely at the texture and location of growths. Powdery mildew wipes off easily while mold sticks stubbornly. Check for damage like rot that points to mold. Examine plant surfaces and undersides for clues.
Prevention is critical to avoid fungal problems. Space plants properly, prune away dead material, and improve airflow to deter mildew and mold from taking hold in your garden!
Expert Tips to Safely Remove White Fuzz From Plant Leaves
When dealing with white fuzz on houseplants, take a gentle approach. Using abrasives can damage delicate leaves and make the problem worse.
Start by giving the plant a light misting with plain water. This helps loosen some of the fungal growth so it can be removed more easily.
Mix a mild soap like castile soap in water. Use a ratio of 2-3 drops of soap per cup of water. Soak a soft cloth in the solution.
Gently wipe leaves, stems and other affected areas with the cloth. Take care not to rub too hard. The soap solution will help break down waxy fungal residues.
Inspect all surfaces closely and repeat wiping if needed to remove stubborn spots. Getting the plant fully clean is crucial for stopping regrowth. [1]
Once finished, rinse the plant with plain water to remove any soap residue. Allow the plant to fully air dry before returning it to its spot.
Sanitizing gardening tools, pots and surfaces in the area with a 10% bleach solution will help destroy lingering fungal spores and prevent recurrence.
Going forward, allow the plant proper airflow and space from other plants. Water only when the top inch of soil is dry. These preventative measures will make your garden an unfavorable environment for fungal growth.
With consistent gentle cleaning and vigilant prevention methods, plant owners can eliminate fuzz without harming foliage or reaching for risky chemical treatments.
Pay close attention and act promptly when problems occur, and your plants will thrive in a healthy, fungus-free garden.
Cleaning Hydroponic Systems to Prevent Regrowth and Spread of Fungi
As a longtime hydroponic gardener, diligent sanitation is essential to stop mold in its tracks. Through thorough, routine cleaning I've kept my system mold-free for decades.
Start by fully dismantling the system, getting to every nook and cranny. Give all pieces a good wash in unscented soap, eliminating any lingering spores completely. Toss any dead plant material that could host new mold.
Disinfect every surface thoroughly to leave no spot for spores to regrow. Be sure to dry the system fully after cleaning. Proper airflow circulation across the system also deters dampness mold depends on.
With strict preventative cleaning habits, you can prevent mold recurrence and enjoy healthy, prolific harvests! A little diligence goes a long way for hydroponic harmony.
Creating the Ideal Low-Humidity Environment to Stop Fungi
Through years of cultivating plants, controlling humidity emerged as key to preventing fungal diseases. While moisture nourishes plants, excess invites mold and mildew.
As a beginner, I generously watered for the best results. But damp conditions led to rampant fungi. I've since found moderation is vital in hydroponics gardening.
Careful monitoring and scheduled ventilation keeps humidity low, limiting fungi's ability to grow. Dehumidifiers also help regulate moisture when needed. The goal is maintaining environments where fungi can't thrive.
With the right balance, plants thrive mold-free and you can breathe easy knowing fungi won't run wild. A little diligence delivers healthy, flourishing gardens!
Top 5 Hydroponic-Safe Fungicides to Eliminate Fuzz
After battling recurring fungi in my hydroponic garden, I learned which treatments effectively and safely eliminate growths:
Bacillus subtilis – This beneficial bacteria battles fungi.
Potassium bicarbonate – Gently penetrates and kills fungi.
Copper compounds – Control fungi while nourishing plants.
Neem oil – Natural pesticide, fungicide, and fertilizer.
Hydrogen peroxide – Oxidizes spores on contact.
Spotting fungi early allows earlier intervention before major infestation. Always follow product instructions carefully. With vigilance and the right fungicides, your garden will thrive fuzz-free!
Frequently Asked Questions
What is fuzzy mold?
Fuzzy mold refers to the woolly or cotton-like texture that some molds exhibit. It arises from mycelia, threadlike filaments that make up the body of a fungus. Certain environmental conditions like moisture and darkness allow fuzzy molds to thrive. Proper cleaning and moisture control help prevent fuzzy mold growth.
How does gray mold form?
Gray mold, caused by the fungus Botrytis cinerea, grows as a fuzzy gray coating on plant tissues. It thrives in cool, damp conditions with poor air circulation. Spores land on leaves or stems and germinate, spreading fungal threads called mycelia that extract nutrients. This causes rot and collapse. Proper spacing and air flow prevents gray mold.
What triggers the growth of mold?
Excess moisture and poor ventilation are the main triggers for mold growth. Overwatering leaves plant material and soil saturated, allowing mold spores to germinate and multiply. Stagnant, humid air also provides an ideal environment for unchecked mold growth. Keeping humidity low and improving air circulation limits mold development.
How much bleach to water solution do I need?
To make a sanitizing bleach solution, mix 1 tablespoon of bleach per 1 gallon of water. Increase the concentration to up to 1/3 cup bleach per gallon of water to kill existing mold. Always handle bleach safely by wearing gloves and avoiding fumes.
What are the risks of excessive water intake for the entire crop?
Overwatering increases risks of root rot, mold growth, nutrient deficiencies, and oxygen depletion for the whole crop. Saturated media drowns roots and creates an environment for pathogens like fungi to thrive. Stunted growth and lower yields can result. Proper moisture monitoring and controlled watering prevents oversaturation.
How can I maintain the ideal humidity level?
Use a hygrometer to monitor humidity levels. Ideal range for most plants is 40-60% RH. Increase air circulation with fans, open vents, and proper spacing. Dehumidifiers remove excess moisture from air. Grouping plants together raises local humidity. Mist plants to boost RH temporarily when needed.
What concentration of hydrogen peroxide should I use?
For household use, 3% hydrogen peroxide is common. Use it undiluted or dilute up to 1 part peroxide to 10 parts water for sanitizing and mold removal. Stronger concentrations like 35% food grade peroxide must be diluted before applying to plants – follow instructions carefully. Always spot test sensitive plants first.
What is the ideal room temperature range for gardens?
Most gardens thrive around 65-75°F during the day and 55-65°F at night. Tropical plants prefer warmer 70-80°F days. Temperatures below 50°F or exceeding 80°F can stress plants. Monitor conditions with a thermometer and use heaters, fans, and insulation to maintain optimal temp range.
How many hours of sunlight do indoor plants need?
Most houseplants need 4-6 hours of direct sun daily for healthy growth. Low light plants only need 2-3 hours, while sun lovers thrive with 8-12 hours of light. Ensure sun exposure hits foliage evenly by rotating plants or adjusting blinds. Supplement with grow lights if sunlight is scarce.
What are the health hazards of fungi in enclosed spaces?
Some fungi release spores or toxic chemicals that can cause allergic reactions and respiratory issues when inhaled in closed spaces. Exposure to large amounts of mold can potentially lead to headaches, irritation, wheezing, and worsened asthma symptoms. Prevent issues by remediating excess moisture and mold growth.
What are compatible grow sponges for hydroponic seed pods?
Rockwool, oasis cubes, rapid rooters, and coco coir pellets are commonly used. Look for sponges that retain moisture while allowing air flow. Sterilize sponges before use to prevent mold. Peat and paper-based sponges break down too quickly. Test different sponges to see what works best for your pods.
What are the chances of fungal infection before harvest?
With vigilant prevention methods, the chances of fungi taking hold before harvest are low. But mold can spread rapidly in the flowering and fruiting stage when buds hold moisture. Improve air flow and prune away dead matter. Inspect for signs of mildew, mold, and rot regularly. Address issues quickly to protect your crop. [2]
What is the ideal watering method for hydroponic lettuce crops?
Frequent light watering is ideal, like misting or top watering to wet only the top inch of media. This provides moisture while preventing saturation that encourages fungi and disease. Test drainage and moisture levels to ensure roots get adequate water without oversoaking. Adjust method as plants grow.
Conclusion
Fellow gardeners, we've seen that staying on top of care and prevention is key to healthy plants.
Follow these tips to stop issues before they spread:
Clean tools and work areas regularly to remove fungal spores. Use a 10% bleach solution.
Allow good airflow so leaves dry out – fungi thrive on moisture.
Water carefully. Check soil before watering and don't oversaturate.
Inspect regularly and treat problems ASAP. Remove and dispose infected leaves.
Apply fungicide spray at first sign of mildew.
Prune branches for open shape and air flow.
Pick resistant varieties – check tags at nursery.
An ounce of prevention is worth a pound of cure! Stay vigilant and you'll be rewarded with thriving, vibrant gardens.
We covered a lot of ground today. Now get out there and apply these tips. With smart prevention and care, your plants will flourish – I guarantee it!
Reference
https://growingfoodindoors.com/what-is-the-white-fuzz-on-my-hydroponic-plants/ 
https://igworks.com/blogs/hydroponic-tips/white-fuzz-on-my-growing-media
Related Articles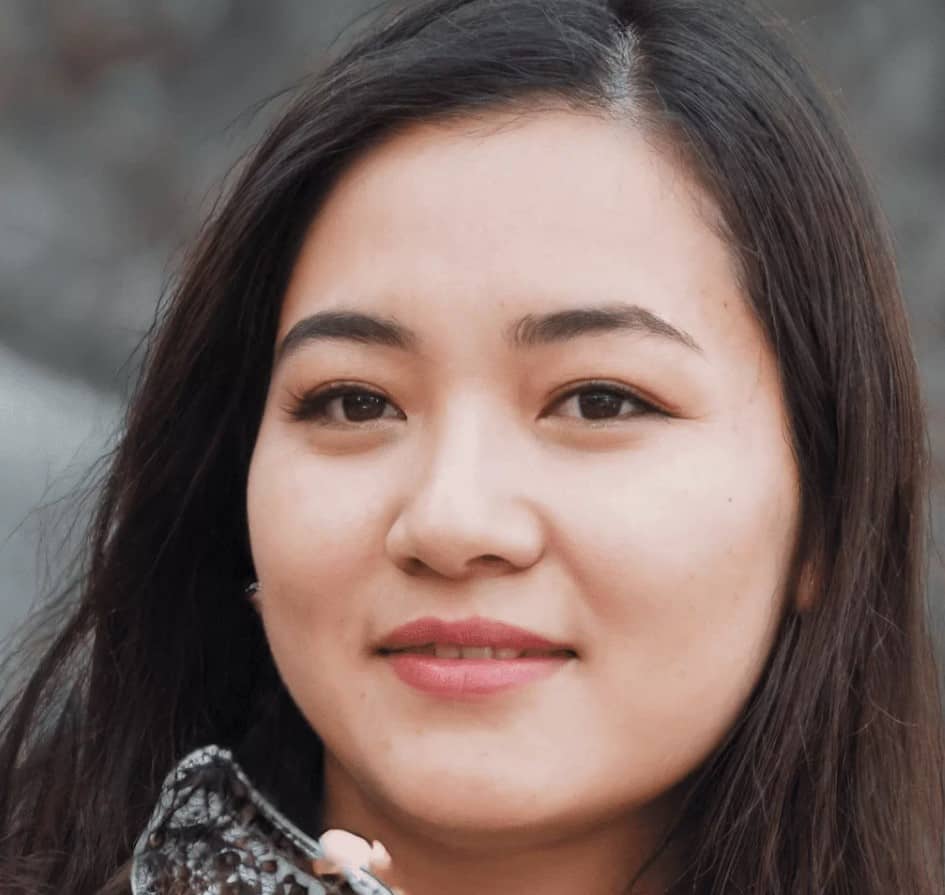 Crystal Erickson is an agriculture enthusiast and writer with a passion for sustainable farming practices and community development. Growing up on a family farm in rural Iowa, Crystal developed a love for the land and a deep appreciation for the hard work and dedication required to make a farm successful.
After completing a degree in Agriculture and Environmental Science from Iowa State University, Crystal began her career as an agricultural journalist, covering stories and issues related to modern farming practices, crop management, and livestock production. She quickly established herself as a respected voice in the industry, known for her insightful reporting and thoughtful analysis.
Over the years, Crystal has written for a variety of publications, including Farm Journal, Successful Farming, and Modern Farmer, as well as contributing to several academic journals focused on sustainable agriculture and community development. Her work has been recognized with numerous awards, including the Iowa Farm Bureau's Young Farmer Achievement Award and the National Association of Farm Broadcasting's Farm Broadcaster of the Year.