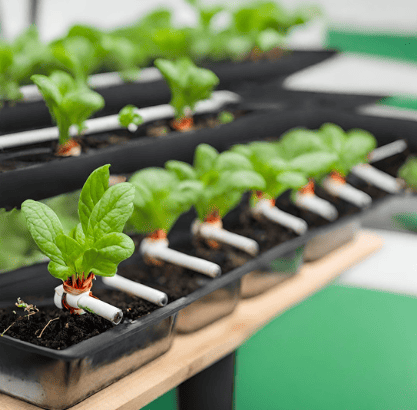 Welcome to the world of Hydroponic Wick Systems, where gardening takes a modern twist. It may sound like magic, but it's science-backed simplicity.
But before you dive in, there are key insights to uncover…..
This guide is for beginners seeking a solid start and seasoned gardeners fine-tuning their skills. Whether you're growing herbs, leafy greens, or dreaming of hydroponic strawberries, this is your path to greener, efficient, and eco-friendly gardening.
Don't miss the chance to see your plants thrive like never before. Discover the secrets of the Hydroponic Wick System, and let's get started for a gardening journey like no other.
KEY TAKEAWAY
Hydroponic wick system, what is it?
The hydroponic wick system is a method of soilless gardening where plants are grown with the help of wicking materials, such as ropes or strings, that draw nutrient-rich water from a reservoir to the plant roots. It's a straightforward and low-maintenance hydroponic technique that provides a constant supply of water and nutrients, making it an excellent choice for both beginners and experienced gardeners.
Wick System Hydroponics
In a hydroponic wick system, plants grow in a tray above a reservoir. This reservoir holds a nutrient-rich solution, connected to the tray through a wicking material, often made from simple materials like rope or string. Capillary action is the magic behind this system, where the wick soaks up the nutrient solution and delivers it to the growing medium, nurturing the plant's roots.
Wick systems, the gateway to hydroponics, are the most straightforward method to kickstart your hydroponic journey. They're the go-to choice in situations where access to power is limited or inconsistent. When choosing the right growth medium, consider coco coir, perlite, or vermiculite, as they offer excellent moisture retention and nutrient-holding properties.
However, it's worth noting that wick systems operate at a leisurely pace compared to other hydroponic methods, which means you should ensure each plant in the tray has a wick nearby to receive water. While aeration isn't a must, adding an air stone and pump can boost oxygen levels and enhance your hydroponic system's performance.
In the world of hydroponics, the wick system is like the tortoise among hares, slow and steady but reliable. It may not be suitable for all plants, but for those that thrive in its relaxed atmosphere, it's a tried-and-true way to grow, offering a simple, low-maintenance entry into the world of hydroponics.
Hydroponic Wick System Works
In the world of hydroponics, the hydroponic wick system is like a well-choreographed dance. It's all about capillary action, a process where liquids rise in narrow spaces without any pumps or mechanical fuss. Just picture how a sponge soaks up spilled juice on your kitchen counter. The wick in this system works the same way, drawing water and nutrients up to your plant's roots, ensuring they're never left high and dry.
The Role of Wicking Materials
The secret behind this capillary waltz is the wicking material. It's the star of the show, usually a simple, everyday material like rope, string, or felt. Think of it as the conductor of a botanical orchestra, orchestrating the movement of water from the nutrient-rich reservoir to the plant's roots. It's this humble material that turns your garden into a hydroponic wonderland.
Nutrient Solution and Reservoir
Now, let's talk about the backstage crew—the nutrient solution and reservoir. The reservoir, often placed below the plant tray, is where all the magic begins. It holds a carefully balanced mixture of water and essential nutrients, like a chef's secret recipe. The wicking material dips into this solution, and thanks to capillary action, the liquid climbs up, reaching your plant's roots with a special delivery of nourishment.
Ensuring Constant Moisture for Plant Roots
It's all about keeping the party going. The wick system ensures that your plant's roots are in a constant state of hydration. Just like you'd sip your favorite drink on a hot day, your plant never goes thirsty, thanks to the wicking process. This consistent moisture is the key to your garden's success, resulting in happy, thriving plants without the need for elaborate watering schedules. It's like giving your green friends a never-ending hydration station right at their roots.
Best Plants for Wick Systems
When you're diving into the world of hydroponic wick systems, it's essential to choose the right plants that'll thrive in this cozy, low-maintenance setup. Think of it like finding the perfect roommate for your college dorm. You want someone easygoing, right? Well, in the hydroponic world, that easygoing roommate is the herb squad – basil, mint, and parsley. These folks are a wick system's dream roomies. They don't need a lot of fuss and are happy to sip up the nutrient solution through the wicking cord, just like you'd reach for your favorite soda on a hot day.
But there's more to this story. Don't sleep on the leafy greens, either – your lettuces, spinach, and kale are like the dependable friends who always have your back. They grow beautifully in wick systems, thanks to their modest water and nutrient requirements. Now, if you want to turn your hydroponic garden into a fruit festival, consider strawberries. Yes, strawberries! They might not be the easiest to grow, but with some TLC and a well-thought-out wick system, they can bear sweet, juicy fruits that'll make your garden the talk of the town.
However, if you've got dreams of raising hefty fruit trees like mangoes or avocados, I've got to rain on your parade a bit. Wick systems, while charming, might not be the best choice for these big dreamers. Fruit trees tend to guzzle up more water and nutrients than a wick system can provide. So, for those ambitions, consider a different hydroponic method with deeper pockets.
In a nutshell, choose your hydroponic wick system plants like you'd pick your ideal study partners: those who are laid-back, share your vibe, and are comfortable with the arrangement. Basil, mint, parsley, leafy greens, and strawberries are like your A-list study buddies in this hydroponic journey. They'll make your wick system thrive, turning your garden into a fruitful, aromatic, and vibrant oasis of green goodness.
The Benefits of Hydroponic Wick System
Simplicity: Getting a wick system up and running is a piece of cake; it's so user-friendly that anyone can do it. Once it's rolling, you won't need to fuss over it much. Your plants will be in perpetual hydration mode, thanks to those trusty wicks. You can say goodbye to parched plants – they're well taken care of. And here's the kicker: plants like lettuce absolutely thrive in wick systems, giving you a sweet financial return without breaking a sweat.
Space-efficient: Here's the beauty of wick systems – they're not power-hungry (1), which means they're discreet and can fit into any nook and cranny. It's the go-to choice for educators, beginners, or anyone curious about hydroponics. This unobtrusive system can transform any space into a green oasis. It's the "set it and forget it" of hydroponics, turning novices into gardening pros effortlessly.

The Drawbacks of Hydroponic Wick System
Limitations: While the wick system has its charms, it's not a one-size-fits-all solution. (1) Speedy growers like lettuce, rosemary, mint, and basil are right at home here, as they don't guzzle water. But if you're dreaming of a tomato jungle, the wick system might not cut it; tomatoes are thirsty for both nutrients and water. Also, some plants just don't groove with constant moisture, making them wick system misfits. Sorry, root crop lovers, but carrots and turnips won't thrive in this setup.
Here's the deal: the consistent moisture and humidity in a hydroponic wick system can set the stage for trouble. Watch out for the possibility of root rot and fungal outbreaks, both lurking threats. They can sneak into the organic growth medium and onto your plants' roots. The wick system, while a gardening pal for many, may not be the best fit for every plant on your wish list. So, choose wisely, and remember, every garden has its quirks and challenges.
Maintaining and Troubleshooting a Wick System
Maintaining a wick system is a bit like caring for a pet – it needs some love and attention. Regularly check the wicking material for clogs or wear and tear. Keep an eye on your nutrient solution levels; your plants are thirsty critters, after all. And don't forget to clean your reservoir now and then to prevent nasty stuff from building up. Just like you'd tidy your room, tidying your wick system ensures a healthy, thriving garden.
Common Issues and How to Address Them
Even the best wick systems can hit a few bumps on the hydroponic road. For example, if you spot wilting leaves, it might be a sign that your wick is clogged or the nutrient solution isn't getting where it should. Yellowing leaves? That's often a hint of nutrient imbalance. If you see any of these red flags, don't panic – it's all part of the gardening journey. Just make adjustments to the wick or nutrient solution, and your plants will usually bounce back like champs.
Preventing Root Rot and Fungal Outbreaks
Here's a gardening secret – a healthy wick system keeps your plants thriving, but it can also be a cozy hideout for root rot and fungal trouble. The best defense is a good offense, so keep your wick system clean and your plants happy. Ensure that the growing medium isn't too wet, and avoid overfilling the reservoir. Adequate airflow can be a game-changer, so consider adding an air stone and pump to boost oxygen levels. It's like giving your plants a breath of fresh air. This proactive approach can help keep those nasty issues at bay, ensuring a long and happy life for your hydroponic garden.
Conclusion
In the world of hydroponics, the hydroponic wick system is a beacon of simplicity and reliability. Imagine your plants, comfortably ensconced in net cups with their roots nestled in a cozy bed of growing media.
The unassuming wicking cord silently draws water and nutrients from a reservoir to nourish them, all without any moving parts, making it the perfect low-maintenance option. While other hydroponic systems may involve pumps and timers, the wick system operates with serene tranquility, a no-fuss friend at your hydroponic picnic.
Whether you prefer a mason jar setup or aspire to create a vertical garden, this system offers designs for all, and don't forget the magic of combining it with other hydroponic methods to enhance your gardening experience. At its core, the wicking cord acts like a reliable straw in your favorite drink, ensuring your plants are never thirsty.
So, when considering hydroponics, don't underestimate the simplicity and trustworthiness of the humble wick system; it may just be your steadfast gardening ally, simple and true.
Frequently Asked Questions
What is a hydroponic wick system?
A hydroponic wick system is a type of hydroponic gardening method that utilizes a wick or wicking cord to transport nutrient solution from a reservoir to the growing media, providing the necessary moisture and nutrients to the plants.
How does a hydroponic wick system work?
In a hydroponic wick system, a wicking cord or wick draws nutrient-rich water from a reservoir up into the growing media, ensuring that the plants receive a constant supply of water and nutrients. This system operates without the need for any moving parts or complex aeration systems.
What are the key components of a hydroponic wick system?
The main components of a hydroponic wick system include a wicking cord, growing media, a reservoir (which can be as simple as a mason jar or a bottom tote), and net cups for holding the plants. It's a relatively straightforward and low-maintenance hydroponic method.
Are there different designs for hydroponic wick systems?
Yes, there are various system designs for hydroponic wick systems. (2) You can set up vertical hydroponics or use different types of containers, like grow trays or mason jars, to create your wick system. The choice of design depends on your specific needs and available space.
What is the advantage of using a wick system in hydroponics?
One of the main advantages of using a wick system is its simplicity and low reliance on moving parts. It's a cost-effective and easy-to-maintain hydroponic method, making it suitable for beginners or those who prefer a hands-off approach to gardening.
Can a hydroponic wick system be combined with other hydroponic methods?
While a hydroponic wick system typically operates independently, some growers incorporate it with other hydroponic techniques like ebb and flow or deep water culture to create hybrid systems. This combination can provide additional flexibility and efficiency in nutrient delivery.
What is the role of the wicking cord in a hydroponic wick system?
The wicking cord, often made of materials like cotton or nylon, is responsible for transferring the nutrient solution from the reservoir to the growing media. It capillarily draws the liquid, ensuring that the plant roots have access to the necessary water and nutrients.
How does the ebb and flow system differ from a hydroponic wick system?
In contrast to a hydroponic wick system, the ebb and flow system involves periodic flooding and draining of the plant containers with the nutrient solution. It requires more complex equipment, including pumps and timers, making it a different approach to hydroponics with moving parts.
Can I build a hydroponic wick system on my own?
Absolutely, hydroponic wick systems are known for their DIY-friendly nature. With the right materials and guidance, you can create your wick system at home using readily available items like wicking cord, containers, and growing media.
Related to Hydroponic Wick System – What Are The Components of a Hydroponic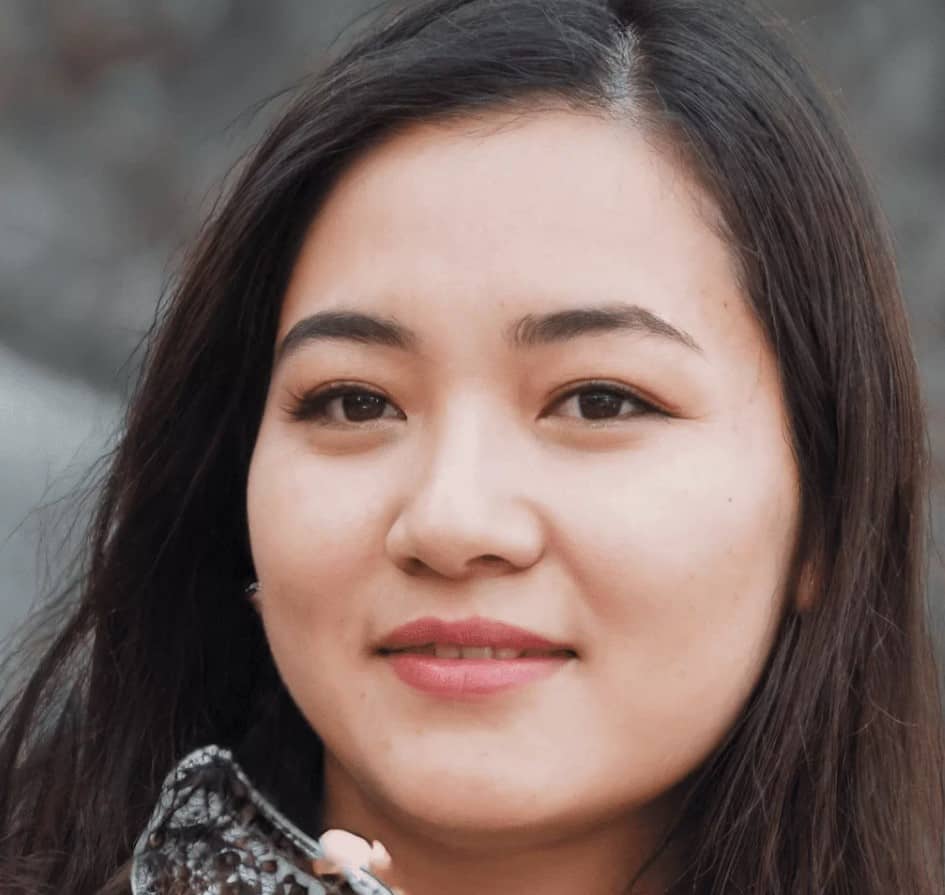 Crystal Erickson is an agriculture enthusiast and writer with a passion for sustainable farming practices and community development. Growing up on a family farm in rural Iowa, Crystal developed a love for the land and a deep appreciation for the hard work and dedication required to make a farm successful.
After completing a degree in Agriculture and Environmental Science from Iowa State University, Crystal began her career as an agricultural journalist, covering stories and issues related to modern farming practices, crop management, and livestock production. She quickly established herself as a respected voice in the industry, known for her insightful reporting and thoughtful analysis.
Over the years, Crystal has written for a variety of publications, including Farm Journal, Successful Farming, and Modern Farmer, as well as contributing to several academic journals focused on sustainable agriculture and community development. Her work has been recognized with numerous awards, including the Iowa Farm Bureau's Young Farmer Achievement Award and the National Association of Farm Broadcasting's Farm Broadcaster of the Year.