In the world of hydroponics, temperature plays a vital role in plant health. Like a seasoned gardener, I've learned the importance of balance. 
Discover the secrets of temperature management in this guide. 
Whether you're new to hydroponics or a pro, these insights will ensure your garden thrives in any climate. Don't miss out on the key to a bountiful harvest. 
Stay tuned for essential tips to keep your plants thriving, regardless of the heat.
KEY TAKEAWAY
How hot is too hot for hydroponics?
Once reservoirs exceed 80°F, hydroponic plants suffer. Heat beyond this threshold harms roots and stunts growth.
Finding the Sweet Spot: The Best Temps for Hydroponic Gardens
Credits : Hoocho
The temperature is an important factor in a successful hydroponic garden.
Plants need warmth to grow but too much heat can harm them.
I've spent years trying different temperatures to find out what works best.  (1) 
Here are some things I've learned about keeping hydroponic reservoirs at an ideal range.
Plants need certain temperatures to perform key functions.
Photosynthesis, which powers growth, occurs when conditions are just right.
Too cool and it slows down, too hot and it can stop completely.
Oxygen levels in a hydroponic reservoir also depend on temperature.
Oxygen helps feed roots but is affected by how warm or cool the water is.
Finding the ideal water temperature means plants get what they need to flower and stay healthy.
Most growers aim for 65°F-75°F as this range supports plant life.
But the perfect number varies based on species.
Lettuce, for instance, thrives around 65° while tomatoes prefer 75°.
Monitoring with a thermometer lets you know if your system needs a heater or more cool water.
In winter, small heaters keep roots from getting chilled.
In summer, an occasional cooler resupply refreshes the reservoir.
A consistent temperature close to what nature provides is best.
Another thing that impacts suitable temperatures is available space.
Tight quarters concentrate heat from lights and bodies.
Good ventilation offsets this.
I use fans and leave some empty space around plants as insurance.
A few degrees can mean success or issues.
Taking time to get readings guides adjustments that make for bountiful harvests.
The secret is noticing the signs plants show and responding before a problem gets too hot or cold.
Knowing Important Temperature Limits
Trial and error over years of growing with different systems taught me which thermal thresholds to avoid.
Every plant has a minimum and maximum it can withstand for long-term fitness.
Going over or under inflicts stress that weakens immunity to issues down the road.
Here are some numbers I've found through real-world experiments to be benchmarks for temperatures in a hydroponic garden.
Low Ranges: 
Lettuce – 55°F minimum 
Spinach – 60°F minimum 
Green Bell Peppers – 60°F minimum 
Tomatoes – 65°F minimum
High Ranges: 
Lettuce – 75°F maximum 
Spinach – 75°F maximum 
Green Bell Peppers – 80°F maximum 
Tomatoes – 85°F maximum
Keeping within these tested temperature guidelines ensures thriving, productive plants.
The key is avoiding sharp fluctuations as well.
Gradual acclimation protects sensitive tissues better than abrupt ups and downs.
Taking the time to nail the optimal thermal parameters reaps healthy rewards in yield and quality all year long.
Spotting Signs of Heat Stress in Hydroponic Plants
As a hydroponic grower, I've come to recognize when the temperature in my system is rising too high.
Summer brings extra challenges with its warmth, so it's important to watch for indicators of overheating hydroponic plants.
Some early tells are leaves drooping more than normal or appearing extra dry.
Another sign is buds forming but then drying up before flowering.
Yellowing or browning of older leaves may also occur.
Taking action once subtle changes start prevents further stress.
The symptoms can vary slightly between plant species as well.
For example, in lettuce I've noticed a cream or light brown discoloration forming at the edges of leaves.
Tomatoes tend to have accelerating wilting and several lower leaves may yellow rapidly.
Cucumbers typically get small, distorted fruits.
Paying close attention to even subtle differences in how your plants look or behave can help pinpoint if the temperature is rising too high.
The sooner one recognizes the warning signs, the more effectively potential damage can be mitigated.
Monitoring temperature readings daily especially during heat waves also allows me to catch any spikes before visual cues appear.
Many hydroponic systems come with thermometers built-in, making it convenient to check.
Even a slight 2-3 degree increase above normal for that species could already be placing undesirable strain.
Nipping heat stress in the bud through proactive monitoring helps me maintain productive, thriving plants year-round.
Quick Fixes for Overheated Reservoirs
Cooling down an overheating hydroponic reservoir requires quick thinking on your feet.
Here are a few solutions I rely on when needed:
Add cold water in small amounts frequently to gradually lower the water temperatures. Fast changes shock sensitive roots.
Place frozen water bottles or ice packs floating on top. Cool water at the surface transfers heat away from below.
Switch on additional air pumps to boost dissolved oxygen levels, which helps offset thermal issues affecting nutrient uptake. More air also facilitates heat exchange.
Run fans on full power to aid airflow and cut ambient temperature. Good ventilation is key in high-energy climate periods.
Dilute the existing nutrient solution with fresh cold water to both reduce concentration and temperature simultaneously.
As a last resort, move containers or the whole system to a shadier spot with cooler ambient temperature until it regulates.
Out of direct sun helps lower internal heat buildup.
The goal is restoring a suitable temperature range in the hydro as soon as spots appear, avoiding sunburn, root rot or other harms.
Even slight rises in temperature in hydroponics stresses plants, impacting long term growth.
With quick remedies, one can still have healthy plants and bountiful gardens no matter the season!
Beating the Heat: Effective Ways to Cool Your Hydro System
As a hydroponic grower, dealing with intense summer heat takes some savvy.
Strong daylight hours drive reservoir temps up fast if not contained.
Here are reliable methods I've tested for cooling nutrient solution.
Evaporative cooling is a natural process that works fast.
Hang wet shirts or towels above reservoir and fan breeze through.
As moisture evaporates off, it removes heat.
Commercially, swamp coolers use this principle to great effect for larger systems.
Hydroponic water chillers actively cool water several degrees lower than air temperature.
Some models have temperature controllers for constant temperature.
Aquarium chillers designed for keeping aquarium heater regulated work well too with modification.
Placing reservoirs in insulated 'hot boxes' then running air conditioning unit vents or fans in/out moderates nutrient solution temperature.
Refrigerated cases may also serve as insulated cooling chambers.
Using a fan to blow on water surface boosts evaporative DROP due to increased gas exchange.
This, coupled with diluting warm nutrient solution with cooler temperatures, can knock several degrees off reservoir temps in minutes as needed.
Adjusting for Summer's Heat in Hydroponics
While cooling nutrient solution, the type of plant grown matters too.
Those preferring colder temperatures may need a temporary system to relocate to the basement or garage with more moderate ambient room temperature.
Leafy greens like lettuce can withstand higher differences between soil/water temperature than fruiting crops.
So focusing cooling on the deep water culture system holding tomatoes, peppers gets roots what they need for optimal plant growth.
Venting warm air out from under hoods or raising hood height lowers air temperature hitting foliage.
Graduated shading of exposed reservoirs/tubing also helps healthy roots stay at requirements for that variety.
twilight or morning is best for working outside in heat.
Small adjustments make a big difference in fending off root damage or diminished yield during sweltering months.
Tailoring practices maintains optimal temperatures that maximize output all year.
Tips for Preventing Future Heat Problems
Now that summer is winding down, make preparations to sidestep heat woes next year.
Addressing basic factors saves future stress.
Insulate your indoor garden and install ventilation to better circulate air.
This brings me to one important tip – use larger reservoirs.
Bigger nutrient reservoir volumes hold heat less than smaller, plus larger reservoirs disperse warmth across a higher liquid mass.
Evaporation from a 50-gallon tub takes the edge off temperatures way more than a 5-gallon bucket does.
Topping reservoirs with crushed ice cubes further ensures cool nutrient solution until they melt completely.
Adding Reservoir chillers to submerge allows dependable heat removal no matter what.
Investing in a quality unit or even an upgraded swamp cooler proves worth it season after season.
Don't forget intake fans to oxygenate water as oxygen content decreases with rising temperature as well.
Common Questions
How Hot is Too Hot for Hydroponics?
Hydroponics depends on proper temperature control. Excessive heat causes major issues. Let's explore optimal temperature ranges and solutions for managing heat in hydroponic systems.
What is the ideal temperature range for hydroponic plants?
The optimal temperature for hydroponics falls between 65-80°F. Below 60°F, growth slows from declining nutrient uptake. Above 80°F stresses plants by disrupting oxygen, root health, and more. Careful monitoring helps maintain the ideal zone.
How does excessive heat impact hydroponic plants?
Too much heat negatively affects plant growth and crop yields. Hot reservoirs disrupt critical oxygen flow and nutrient absorption in roots and plants. Heat also encourages pathogens and disease.
At what temperatures do plants start experiencing damage?
Temperatures over 80°F begin impacting oxygen and nutrient uptake. (2) Around 85-90°F causes severe stunting, wilting, blossom drop. 95°F+ brings dangerous root damage and potential plant death.
What methods can control temperature in a hydroponic system?
Heaters, chillers, ventilation, cooling coils, proper reservoir sizing, monitoring devices and more help regulate temperature. Match solutions to your system and environment for ideal control.
How can I quickly cool an overheated reservoir?
Fast cooling options include adding ice, moving to a cooler spot, running fans to circulate air, using cooling coils, and frequently checking water temperature.
Conclusion
To summarize, managing temperature represents a key factor for bountiful harvests in hydroponic nutrient reservoirs.
Too much heat spells stress while ideal numbers support vigorous fruit production.
Whether employing cooling tactics like Raízes mentioned or adjusting ventilation / Air Conditioning, being proactive pays off.
Taking steps now eases worries later because a balanced thermal environment aids plant health all year round.
With a little planning, one can sidestep issues that hot spots bring and focus instead on maximizing nutritional benefits irrespective of changing seasons.
With small preparations like insulating and cooling upgrades, there's no limit to success even in warmer months to come!
References
https://getgrowee.com/ideal-water-temperature-for-hydroponics/
https://whyfarmit.com/heating-hydroponics-system/
Related Articles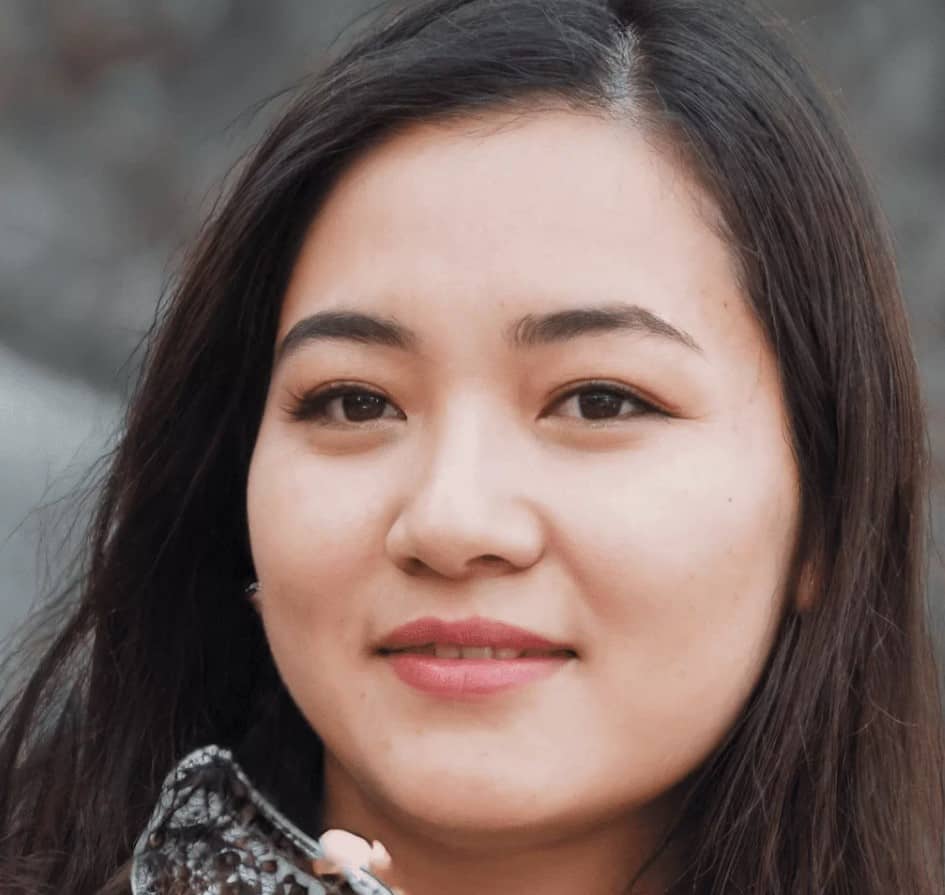 Crystal Erickson is an agriculture enthusiast and writer with a passion for sustainable farming practices and community development. Growing up on a family farm in rural Iowa, Crystal developed a love for the land and a deep appreciation for the hard work and dedication required to make a farm successful.
After completing a degree in Agriculture and Environmental Science from Iowa State University, Crystal began her career as an agricultural journalist, covering stories and issues related to modern farming practices, crop management, and livestock production. She quickly established herself as a respected voice in the industry, known for her insightful reporting and thoughtful analysis.
Over the years, Crystal has written for a variety of publications, including Farm Journal, Successful Farming, and Modern Farmer, as well as contributing to several academic journals focused on sustainable agriculture and community development. Her work has been recognized with numerous awards, including the Iowa Farm Bureau's Young Farmer Achievement Award and the National Association of Farm Broadcasting's Farm Broadcaster of the Year.