Are you tired of your plants growing in traditional pots with their roots all tangled up? Well, fear not, because these hydroponic tools such as net pots are here to save the day! These marvelous inventions will revolutionize your hydroponic gardening experience and help your plants thrive like never before.
Net pots, as the name suggests, are pots made of a net-like material that allow for maximum oxygenation and drainage while providing excellent support for your plant's roots.
Gone are the days of suffocating root systems and stagnant water. With net pots, you can say goodbye to the constant worry of overwatering or underwatering your plants. The unique design allows excess water to easily drain out while ensuring that enough moisture is retained for optimal growth. Plus, the open structure of net pots promotes air circulation around the roots, preventing them from becoming waterlogged and oxygen-deprived.
Not only do net pots improve plant growth by optimizing oxygenation and drainage, but they also offer a range of sizes to accommodate different types of hydroponic setups. Whether you're growing small herbs or large vegetables, there's a net pot size perfect for your needs. And don't worry about constantly buying new ones – these versatile containers can be reused multiple times without compromising their effectiveness.
So why wait any longer? Join the thousands of satisfied hydroponic gardeners who have embraced net pots and witnessed incredible results in their plant growth. In this article, we'll delve into everything you need to know about net pots – from how they work to choosing the right size for your specific plants.
So grab a cup of coffee (or nutrient solution) and get ready to take your hydroponic gardening game to new heights with these amazing little wonders called net pots!
KEY TAKEAWAY
What are net pots?
Net pots are essential tools in hydroponic gardening, providing support, aeration, and efficient nutrient uptake for plants. They come in various sizes and can be filled with different growing mediums, allowing for customization based on plant needs. Reusable and versatile, net pots contribute to strong and healthy plant growth in hydroponic systems.
How do net pots improve plant growth in hydroponics?
Net pots are a game-changer for hydroponic gardening, boosting plant growth and leaving you in awe of the vibrant and thriving plants they produce! These specialized containers have numerous benefits that contribute to healthier and more robust plants.
One key advantage is their excellent air circulation, which ensures that roots receive an ample supply of oxygen. Unlike traditional soil-based gardening where roots can suffocate due to compaction or waterlogged conditions, net pots allow for maximum aeration, promoting optimal root health and growth. Additionally, this enhanced oxygenation facilitates nutrient absorption as it aids in the breakdown of essential elements present in the hydroponic solution.
Another remarkable feature of net pots is their ability to provide superior drainage. The unique design allows excess water to easily flow out of the container while retaining enough moisture for proper hydration. This prevents waterlogging and helps prevent root rot, a common issue in soil-based systems with poor drainage. By maintaining an ideal level of moisture around the roots without drowning them, net pots create an environment that encourages vigorous growth. (1)
Now let's explore what sizes of net pots are available for hydroponics.
What are the different sizes of net pots available for hydroponics?
The various sizes of net pots available for hydroponics offer a range of options to suit different plant species and growth stages. Surprisingly, one popular size is the 3-inch net pot, accounting for over 50% of sales in the hydroponics market. This size is commonly used for smaller plants like lettuce or herbs, providing ample space for their roots to grow and access nutrients.
Additionally, the 3-inch net pots are often preferred in seedling stages as they allow for easy transplanting into larger systems without causing too much disturbance to the delicate root system. Other sizes available include 2-inch net pots, which are suitable for smaller herbs or microgreens, and larger sizes like 6-inch or even 8-inch net pots that are ideal for bigger plants such as tomatoes or cucumbers.
When choosing a net pot size, it's essential to consider the specific needs of your plants and their anticipated growth rate. Smaller net pots may be more appropriate for slower-growing plants or those with shallow root systems, while larger ones can accommodate faster-growing plants with extensive root development.
In addition to the standard round shape, there are also square or rectangular-shaped net pots available that can maximize space utilization in certain hydroponic setups. Overall, having a variety of sizes ensures flexibility and allows you to optimize plant growth in your hydroponic system.
Moving on to the next section about 'can net pots be reused in hydroponic systems?' it's important to understand how proper maintenance and cleaning play a crucial role in maximizing their lifespan and ensuring optimal performance throughout multiple growing cycles.
Can net pots be reused in hydroponic systems?
Reusing net pots in hydroponic systems can save you money and reduce waste, while still maintaining optimal plant growth. Net pots are typically made of durable materials like plastic or mesh, which makes them easy to clean and reuse.
After harvesting your plants, simply remove the roots from the net pot and rinse it thoroughly with water to remove any debris or residue. You can also use a mild bleach solution to sanitize the net pot if desired.
Once cleaned, the net pot is ready to be used again for your next round of planting.
By reusing net pots, you not only save money by not having to constantly purchase new ones, but you also contribute to reducing waste in your hydroponic system. This is especially important if you have a large-scale operation or if you frequently change out plants in your system.
Additionally, reusing net pots allows for better root development over time. As plants grow and develop their root systems, they leave behind beneficial bacteria and fungi that help promote healthy plant growth. By reusing net pots, you allow these beneficial microorganisms to accumulate and provide an even more favorable environment for future plants. (2)
It is important to consider the type of medium that works best with reused net pots.
What are the best growing mediums to use with net pots in hydroponics?
To get the best results with your hydroponic system, you'll want to consider using growing mediums like coconut coir or perlite that provide optimal air and water retention for your plants.
Coconut coir is a popular choice because it's a natural, renewable resource that retains moisture while still allowing for good drainage. It has excellent water holding capacity and provides a stable environment for root growth.
Perlite, on the other hand, is a lightweight volcanic rock that improves soil aeration and drainage. Its porous structure allows water to flow freely through the medium while also retaining enough moisture for plant roots.
Using these growing mediums in net pots can significantly enhance your hydroponic gardening experience. The increased air and water retention capabilities of coconut coir or perlite will promote healthy root development and nutrient absorption by the plants.
This translates into improved overall yield, with studies suggesting up to a 30% increase in crop production compared to traditional soil-based methods.
Now that you understand the importance of choosing the right growing medium, let's move on to how you can make your own net pots for hydroponic gardening without spending too much money or effort.
How to make your own net pots for hydroponic gardening?
Get ready to unleash your creativity and save some money by crafting your very own hydroponic gardening containers! Making your own net pots for hydroponic gardening is a simple and cost-effective way to customize your growing system. Here's how you can do it:
Gather the materials: To make net pots, you'll need plastic cups or containers, a hole puncher or drill, and a marker.
Mark the spots: Take the plastic cup or container and use the marker to mark where you want the holes to be. These holes will allow the roots of your plants to grow through.
Punch or drill the holes: Use a hole puncher or drill to carefully create holes on the marked spots. Make sure the size of the holes is suitable for your chosen growing medium.
Rinse and clean: After creating all the necessary holes, rinse and clean the net pots thoroughly to remove any debris or plastic shavings.
Use in your hydroponic system: Once cleaned, these homemade net pots are ready to be used in your hydroponic system. Simply place them in your growing tray or system, fill them with your preferred growing medium, and start planting!
Now that you've learned how to make your own net pots for hydroponic gardening, let's explore whether these containers are suitable for aquaponics systems.
Are net pots suitable for aquaponics systems?
Using homemade net pots in aquaponics systems can be a great way to promote healthy plant growth and efficient nutrient cycling. Net pots are typically made from plastic mesh materials, such as nylon or polyethylene, which provide excellent support for the plants while allowing water and nutrients to circulate freely. These pots are designed with numerous holes or slits on the sides and bottom, enabling the roots to grow through them and access oxygen-rich water.
By using net pots in aquaponics, you create an ideal environment for plants to thrive as they receive constant access to oxygen, water, and nutrients.
One of the main advantages of using net pots in aquaponics is that they allow for easy inspection and maintenance of plant roots. With transparent or semi-transparent net pots, you can visually observe root development without disturbing the delicate balance of your system. This enables you to identify any potential issues early on, such as root rot or blockages, and take corrective measures promptly.
Additionally, net pots facilitate efficient nutrient cycling in aquaponics systems by preventing clogging or accumulation of organic matter around the roots. As water flows through the pot's holes or slits, it helps remove any debris that may hinder nutrient uptake by the plants. This promotes healthier growth and minimizes the risk of nutrient deficiencies.
These advantages make net pots a valuable tool not only in aquaponics but also in hydroponic gardening where precise control over nutrient delivery is crucial for optimal plant development.
What are the benefits of using net pots in hydroponics?
Now that you know net pots are suitable for aquaponics systems, let's explore the benefits of using them in hydroponics.
Net pots offer several advantages that make them an excellent choice for growing plants hydroponically.
Firstly, net pots provide excellent aeration and drainage. The numerous holes on the sides and bottom of the pot allow for ample airflow to reach the plant roots, promoting oxygenation and preventing root rot. Additionally, the open design ensures efficient water drainage, preventing waterlogging and maintaining optimal moisture levels in the root zone.
Secondly, net pots promote healthy root development. The mesh-like structure allows roots to grow through the pot's openings, encouraging air pruning. This process stimulates new root growth while preventing circling or tangling of roots within the pot. As a result, plants grown in net pots develop a dense network of fibrous roots that efficiently absorb nutrients and water from the hydroponic solution.
Thirdly, net pots are reusable and easy to clean. Made from durable materials like plastic or fabric, these pots can withstand multiple grow cycles without deteriorating. After harvesting your crops, simply wash the net pots with warm soapy water to remove any residue or debris before reusing them for your next batch of plants.
Lastly, using net pots allows for easy transplanting. When it's time to transfer your seedlings into larger containers or different hydroponic systems, you can simply lift the plant along with its entire root system out of the net pot without causing damage or stress to delicate roots.
Let's dive into some key considerations when selecting an ideal option for your setup:
How to choose the right net pot for your specific hydroponic plants?
To ensure optimal growth for your hydroponic plants, you'll want to consider the specific needs and characteristics of your plants when selecting the perfect container. One important factor to consider is the size of the net pot. The size should be appropriate for the root system of your plants, allowing enough space for them to grow and spread out comfortably.
If the net pot is too small, it may restrict root growth and lead to stunted or unhealthy plants. On the other hand, if the net pot is too large, it can result in excess moisture accumulation around the roots, leading to root rot or other problems.
Another consideration when choosing a net pot is its material. Net pots are commonly made from plastic or mesh materials. Plastic net pots are durable and lightweight, making them easy to handle and clean. They also retain moisture well, which can be beneficial for certain plant species that prefer higher humidity levels.
Mesh net pots, on the other hand, offer better aeration for roots due to their porous nature. This allows oxygen to reach the root zone more efficiently and prevents water from pooling around the roots. Mesh net pots are particularly suitable for plants that require good drainage or have sensitive roots that are prone to rot.
Overall, selecting the right net pot size and material plays a crucial role in providing an ideal growing environment for your hydroponic plants. By considering these factors carefully and matching them with your plant's specific requirements, you can ensure healthy root development and encourage optimal growth in your hydroponic system.
Conclusion
In conclusion, net pots are a game-changer in hydroponics. They provide excellent aeration and drainage, promoting optimal plant growth and preventing root rot.
The different sizes available ensure that you can find the perfect fit for your hydroponic system. Whether you're growing small herbs or large vegetables, net pots are versatile.
Plus, net pots are reusable, making them economical and environmentally friendly.
When it comes to choosing the right growing medium for your net pots, options like clay pebbles, coco coir, and rockwool work wonders. They provide stability for your plants while allowing roots to access oxygen and nutrients effectively.
If you're feeling creative and want to save some money, making your own net pots is also an option. Just grab some mesh or screen material and follow a few simple steps – you'll have custom-made net pots in no time!
But wait! Net pots aren't just limited to hydroponics; they can also be used in aquaponics systems. With their efficient drainage capabilities, they help maintain water quality by preventing excess nutrient buildup.
In summary, using net pots in hydroponics offers numerous benefits – improved plant health, easy customization, cost-effectiveness – the list goes on! So don't miss out on this essential tool for successful gardening. Choose the right size pot for your specific plants and watch them thrive like never before.
Your hydroponic garden will become a sight to behold with the help of these remarkable little containers.
References
https://ponicslife.com/hydroponic-net-pots-everything-you-need-to-know/#:~:text=Net%20pots%20work%20through%20aeration,root%20growth%20and%20plant%20development.
https://hydroponicway.com/reasons-for-using-net-pots-for-hydroponics/#:~:text=Net%20Pots%20Can%20Be%20Sanitized,and%20sanitize%20between%20growing%20cycles.
Picking the perfect size net pot is key for hydroponic success. I learned this lesson the hard way years ago. Eager to start my first indoor garden, I grabbed whatever net pots were available. Big mistake! The pots were way too large for my little seedlings. They flopped over in the extra space. And they…
Continue Reading How to Choose the Right Size of Net Pots – Simple Guide
Hydroponics is a way to grow plants without soil. It uses water and nutrients instead. Net pots are super important for hydroponics. What is the vital role of net pots in hydroponics? They hold the plants in place. I learned this from my own experience. When I first started hydroponics, I did not use net…
Continue Reading Exploring the Vital Role of Net Pots in Hydroponics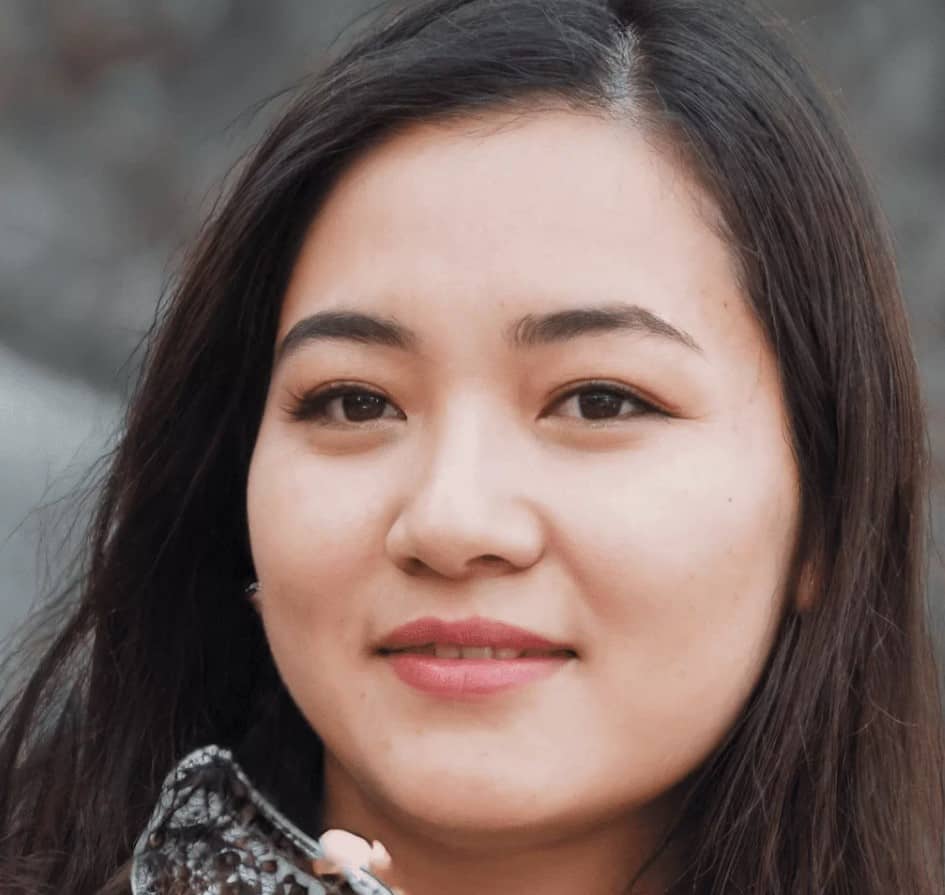 Crystal Erickson is an agriculture enthusiast and writer with a passion for sustainable farming practices and community development. Growing up on a family farm in rural Iowa, Crystal developed a love for the land and a deep appreciation for the hard work and dedication required to make a farm successful.
After completing a degree in Agriculture and Environmental Science from Iowa State University, Crystal began her career as an agricultural journalist, covering stories and issues related to modern farming practices, crop management, and livestock production. She quickly established herself as a respected voice in the industry, known for her insightful reporting and thoughtful analysis.
Over the years, Crystal has written for a variety of publications, including Farm Journal, Successful Farming, and Modern Farmer, as well as contributing to several academic journals focused on sustainable agriculture and community development. Her work has been recognized with numerous awards, including the Iowa Farm Bureau's Young Farmer Achievement Award and the National Association of Farm Broadcasting's Farm Broadcaster of the Year.