How much does it cost to run a hydroponic system? Running a hydroponic system may seem like an easy way to grow plants without soil, but there are some hidden costs you need to know before starting your system.
As someone who has spent years growing everything from lettuce to tomatoes hydroponically, I can tell you it is not quite as simple as filling a tray with nutrients and watching your plants grow.
For one, you'll need the right equipment.
Which type of system works best – ebb and flow, deep water culture, drip irrigation?
Do you want to build your own or buy a pre-made kit? These decisions will significantly impact your overall costs.
Then, you'll need to consider the ongoing costs of nutrients, electricity, and replacement parts.
Just the other day my pump decided to quit on me, forcing an unplanned hardware store visit.
Let me tell you, nothing prepares you for the shock of seeing a $150 price tag on something you assumed would be cheap to replace! There is no bigger joke than unexpected hydroponic system repairs.
To avoid unpleasant surprises, you need to understand all aspects of the setup and ongoing costs.
In this guide, I'll break down everything you need to invest in for a startup as well as average monthly expenses once your system is up and running.
By the end, you'll have a clear picture of precisely how much it will cost to grow your own greens, herbs and more using a hydroponic approach.
Just keep reading – your vegetable dreams are worth understanding the full financial commitment!
KEY TAKEAWAY
How much does it cost to run a hydroponic system?
Running a hydroponic system's cost varies but includes factors like equipment, nutrient solutions, electricity, and maintenance. (1)
On average, expect to invest around $500 to $1,000 initially and $50 to $100 per month for ongoing expenses.
Calculating the Cost of Starting a Hydroponic Garden
Starting a hydroponic garden requires some initial investment which includes the cost of equipment and supplies.
Here are the main expenses to factor when calculating the total cost:
Hydroponic system – This is the main infrastructure that will hold and support the plants. Different types like deep water culture, wick, ebb and flow, drip systems range from $50 for small DIY setups to $500+ for large turnkey systems.
Lighting – Grow lights provide the critical light needed for photosynthesis. Indoor gardens require grow lights. Prices range from $75 for fluorescent or LED grow bulbs to $600 or more for high-end LED panels.
Pumps and tubing – A water pump circulates the nutrient solution. Prices start around $50. Tubing costs around $1 per foot of tubing.
Reservoir – A tank or bucket holds the hydroponic nutrient solution. Simple plastic containers are $10-50 depending on size.
Growing media – Media like perlite, coconut coir, clay pellets, etc support the plant roots. Expect to spend $20-50 on enough media to fill your system.
Nutrients – Hydroponic nutrient blends provide all the elements plants need. Bottled concentrated formulas cost $30-60 for a set that will last 1-2 seasons.
Seeds/seedlings – Seed packs are $5-10. Established seedlings from nurseries cost more but yield faster harvests. Expect $5-20 per plant.
Electricity for lights and pumps will impact operating costs. Efficient LEDs and pumps keep electricity costs lower.
For a small 6-plant setup, you can expect around $300-500 in startup costs.
Larger systems for continual harvesting can run $1,000-2,000+.
Calculate costs based on your specific garden size and equipment selections.
Comparing Hydroponic System Costs for Different Gardening Needs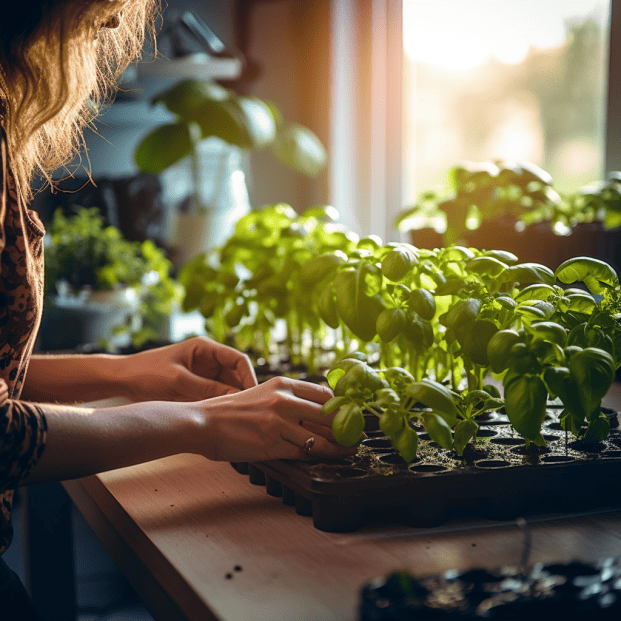 The most suitable and cost-effective hydroponic system (2) depends on your gardening needs and space.
Here's how system costs compare:
Small indoor herb garden – A simple wick or Kratky jar system with fluorescent lighting runs $75-150.
Indoor salad greens – NFT or drip systems work well and cost $300-500 with LED lighting.
Indoor tomatoes/peppers – Go larger with deep water culture or ebb and flow systems for $800-1200 with robust LEDs.
Outdoor small garden – Inexpensive wick or Dutch buckets are $150-300 without lighting costs.
Large commercial system – High-volume NFT or vertical systems run $5000+ for massive yields.
Consider how many plants you want to grow and preferred growth methods when selecting systems.
Lower cost options like wick and Kratky are ideal for small herb gardens.
Larger gardens or fast-growing plants need more robust systems.
Compare options to find the best hydroponic solution for your budget and needs.
Affordable Hydroponics: Low-Tech Systems on a Budget
Hydroponic systems don't have to be expensive or complex.
Here are some affordable low-tech options for budget-friendly hydroponic gardening:
Kratky method – This passive system simply requires a container, growing media, nutrients and plants. No pumps or electricity required. Extremely low cost at $25-75.
Wick system – Wick materials draw up the nutrient solution to the roots. Also passive and low cost at $50-100.
Dutch Buckets – Stackable bucket systems leach nutrients into the growth medium. Add a simple air pump for $100-250.
DIY Drip System – Use a simple timer, pump and drip irrigation supplies from the hardware store for $75-150.
Small Deep Water Culture – A simple 5-gallon bucket, air pump and airstone offers an inexpensive DWC setup for $50-100.
LED Grow Bulbs – Screw efficient full spectrum LED bulbs into standard light sockets for indoor growing at $75-150 depending on coverage needed.
Focus on plants, nutrients, and growing media rather than expensive equipment.
Passive and semi-passive systems work well for herbs and greens.
Opt for affordable air pumps and LED bulbs over costly refrigerated units and high-tech lamps.
With some DIY skills, hydroponic gardening can cost under $300!
Budgeting for Medium-Tech Hydroponic Gardening
Medium-tech hydroponic systems offer more advanced functionality than passive methods while remaining relatively affordable.
Here are some mid-range options and typical costs:
Small ebb and flow system – $300-600
Compact aeroponic unit – $400-700
Multi-bucket or tower system – $500-1000
High-pressure aeroponic kit – $600-1200
Mid-size deep water culture – $350-750
Versatile NFT system – $300-600
Extra costs may include:
Grow lights – $200-600
Pumps & air stones – $150-300
Timers & monitoring – $50-150
Nutrients & additives – $100-200 per growth cycle
Aim for the $1000-2000 range in total startup costs for these systems capable of higher yields and advanced functionality.
Focus spending on critical components like lighting and pumps.
Size systems based on expected growth volume.
Medium-tech systems allow scaling up production while remaining relatively affordable compared to commercial systems.
Investing in High-Tech Hydroponic Systems: What to Expect
Commercial-scale and high-tech hydroponic systems require major investment but can yield very high returns.
Here's what to budget for:
System setup – Commercial systems like vertical farms, warehouse-scale deep water culture, and large-scale NFT (nutrient film technique) systems can cost $50,000 to $500,000+ depending on size and technologies integrated.
Lighting & HVAC – Industrial-grade LED arrays and climate control systems add major costs, ranging from $100,000 to $1,000,000+. Energy-efficient options save over time.
Labor – Commercial systems require engineers, horticulturalists, maintenance staff and more. Expect $50,000+ annually for skilled labor.
Monitoring – Robust monitoring equipment for large systems can cost $20,000 to $100,000.
Facility – Leasing, purchasing or building a growing facility represents a significant investment of $100,000+.
Ongoing costs – Electricity, nutrients, system maintenance and upkeep lead to six-figure annual operating costs.
In total, invest $500,000 to $5 million+ to build and run a highly efficient commercial hydroponic operation.
High yields and premium crops offset these major investments over time.
Location Matters: Hydroponic Costs in Your Area
Local factors like land value, labor costs, and energy rates impact hydroponic startup and operating expenses:
Urban vs. Rural – Land and facilities cost more in cities but rural areas may have higher transport fees.
Climate – In cold climates, heating and insulation add costs. Hot climates require heavy cooling expenses.
Energy rates – Electricity, gas and water rates vary greatly by municipality. Compare area utilities.
Labor pool – Availability of skilled local workers or remote experts affects labor budgets and travel fees.
Supply logistics – Delivery fees for systems, nutrients and materials depend on proximity to suppliers.
Regulations – Some areas have codes limiting indoor farming. Permits, compliance and legal help add costs.
Incentives – Some locations offer tax breaks, land grants, and utility discounts for controlled environment agriculture.
Thoroughly assess local conditions when estimating startup and operating costs.
An advantageous climate and low energy costs can offset land and construction expenses over time.
Perform in-depth cost comparisons before selecting a hydroponics site.
Hydroponic Systems for Every Budget Range
Hydroponic systems exist at all price points to suit beginner and expert gardeners alike:
$50-$250
Simple wick and Kratky jars
DIY drip systems
Small aquaponic units
Mini deep water culture
$250-$1000
Pre-configured indoor grow kits
Compact NFT channels
Stacked bucket systems
Mid-size deep water culture
Small vertical gardens
$1000-$5000
Multi-level grow towers
Commercial aeroponic units
Large vertical farming setups
Automated deep water culture
High-capacity NFT systems
$5000-$50,000+
Extensive vertical growing arrays
Commercial-scale facilities
Fully automated hydroponic operations
Advanced lighting & HVAC
Data-driven monitoring systems
Compare options within your budget to meet gardening goals – whether starting small or investing in maximum yields!
Ongoing Expenses: Maintaining Your Hydroponic Garden
When budgeting for a new hydroponic garden, don't forget recurring costs to maintain optimal growth:
Nutrients & supplements – Refill concentrated nutrient blends every 1-2 months at $20-60 per round.
System upkeep – Replace worn tubing, pumps, airstones, etc. Budget $100-300 annually.
Media replenishment – Refresh clay pellets, perlite, etc. every 3-6 months. $50-150 annually.
Utilities – Electricity, water for an indoor garden add $200-1000+ per year depending on system size.
Testing & monitoring – Meters and kits to monitor pH, nutrients, etc. are $100-500 annually.
Labor – Time for plant care, system maintenance, harvesting, etc. Varies based on system complexity and scale.
Seeds/seedlings – $50-300+ per year to add new plants on an ongoing basis.
Factor in these recurring expenses when planning your hydroponic budget.
Larger systems require more nutrients, replacement parts, and utilities to sustain optimal conditions.
Expect at least $500-2000+ in annual costs after initial setup.
Conclusion
In summary, while hydroponics offers an enjoyable way to farm outside the constraints of soil and seasons, it also represents an investment requiring planning and commitment to ongoing maintenance.
Factoring in all equipment, nutrients, and energy expenses, you can expect to pay a minimum of $500 to establish a basic home system.
From there, monthly costs will vary depending on the scale of your operation but allocate $50-150 as a reasonable ballpark.
I hope this guide has given you a realistic snapshot into the true costs of the hydroponic lifestyle.
Growing your own food is rewarding, but going into it properly informed will help you sustain your system long-term.
If you found this overview helpful, please share it with other plant lovers considering their own indoor garden adventures.
You'll also find more tips on my blog about hydroponic best practices, fascinating system builds, and preventing expensive repair surprises.
Wishing you the greenest of thumbs!
If you want to know whether hydroponic gardening is better than traditional counterpart, please check out the article.
References
https://www.yourindoorherbs.com/how-much-hydroponics-cost/
https://www.epicgardening.com/hydroponic-systems/
Related Articles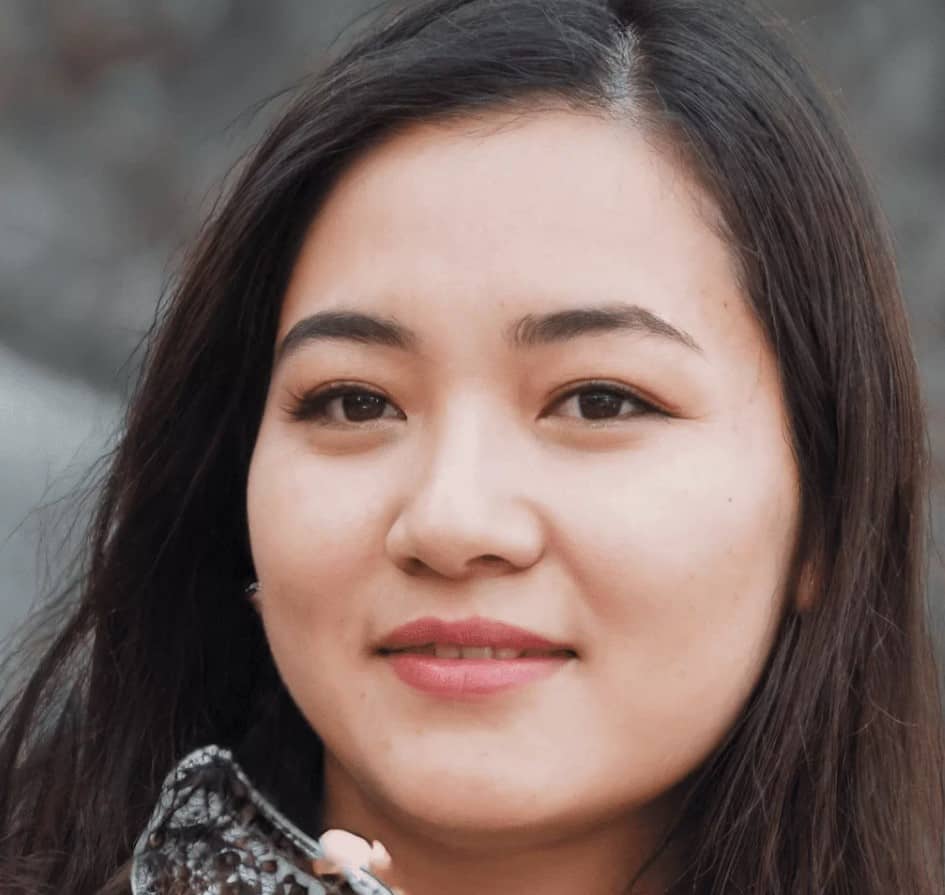 Crystal Erickson is an agriculture enthusiast and writer with a passion for sustainable farming practices and community development. Growing up on a family farm in rural Iowa, Crystal developed a love for the land and a deep appreciation for the hard work and dedication required to make a farm successful.
After completing a degree in Agriculture and Environmental Science from Iowa State University, Crystal began her career as an agricultural journalist, covering stories and issues related to modern farming practices, crop management, and livestock production. She quickly established herself as a respected voice in the industry, known for her insightful reporting and thoughtful analysis.
Over the years, Crystal has written for a variety of publications, including Farm Journal, Successful Farming, and Modern Farmer, as well as contributing to several academic journals focused on sustainable agriculture and community development. Her work has been recognized with numerous awards, including the Iowa Farm Bureau's Young Farmer Achievement Award and the National Association of Farm Broadcasting's Farm Broadcaster of the Year.